This Install Anaconda on Ubuntu 18.04 LTS Tutorial will teach you how to install Anaconda, the Open Source distribution of the Python and R programming languages for Data Science and Machine Learning related Applications. The Packages are managed by the Package Management System Conda.
Let's get right started with the Tutorial.
How to install Anaconda on Ubuntu 18.04
Step 1

- Updating your System

As always, as a first, make sure your System is up to date.

We can do this by running:
sudo apt-get update -y && sudo apt-get upgrade -y


Step 2

- Download Anaconda

Next, we need to download Anaconda. First, we change into the Temp directory:
cd /tmp/


And download the installer using wget. To make sure to download the latest installer go to https://repo.anaconda.com/archive/ and check what the latest version is, adjust the command manually.
wget https://repo.anaconda.com/archive/Anaconda3-5.0.1-Linux-x86_64.sh
After the download is done, verify the MD5SUM and compare it with the one on the Website, just to be sure.
md5sum Anaconda3-5.0.1-Linux-x86_64.sh


Step 3

- Install Anaconda on Ubuntu 18.04

Time to install Anaconda. Press Enter to view the License Agreement, press Enter a couple of times to scroll through it.
bash Anaconda3-5.0.1-Linux-x86_64.sh


Once at the end, type 'yes' to accept the Agreement. Confirm with Enter to install anaconda in the default directory.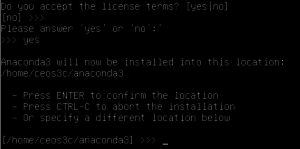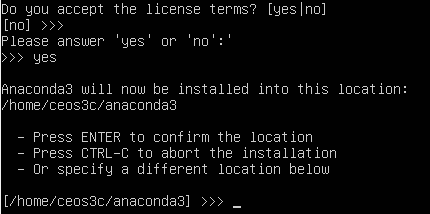 At the End of the Installation, you will get asked if you want to add the Anaconda3 install location to PATH. Answer with 'yes'.

Step 4

- Activating the Installation

Time to activate our installation.
source ~/.bashrc


Step 5

- Testing the Installation

We can use the conda command to test if our installation & activation was successful.
conda list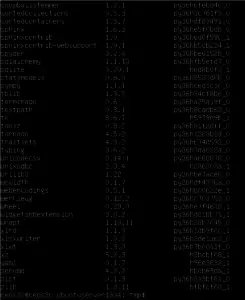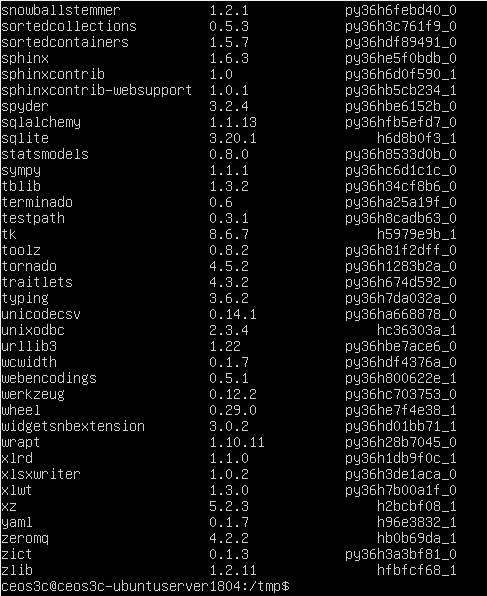 Step 6

- Creating a new Environment

Now we can create a new development environment. Hit y to proceed after entering the command below.
conda create – name new_environment python=3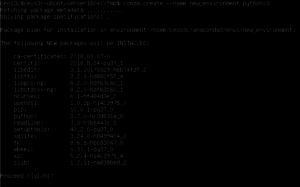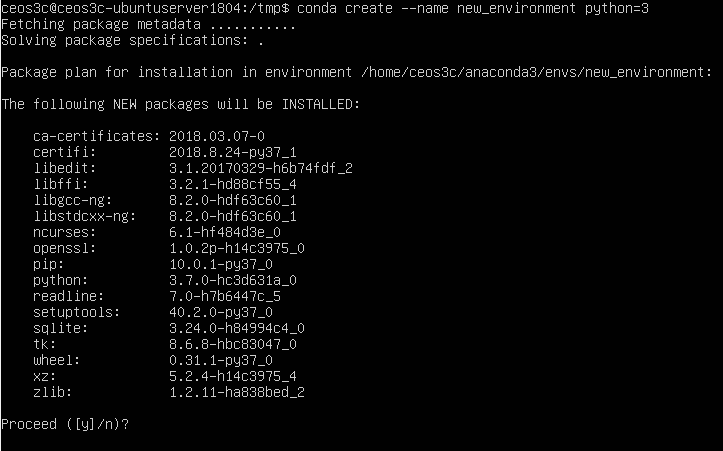 And finally, we activate the environment.
source activate new_environment


Wrapping Up
This concludes this Install Anaconda on Ubuntu 18.04 Tutorial. You should now have a fully working Anaconda Environment, within a few simple steps. There will be more Anaconda Tutorials coming, so stay tuned for those. In the meanwhile, check out some other Open Source Tutorials!