Most people's favorite time of the year is right around the corner: Christmas! I know, from personal experience, how hard it can be to find Christmas Presents for Hackers, especially if you are not a Hacker yourself. Because nowadays my own Christmas presents mostly consist of socks, kitchen goods or alcohol (Damn Mom, I told you I want to stop drinking!), I thought it would be a great idea to put a list together with things I would be happy to get as a Christmas present! And who knows? Maybe Santa himself will read this article and throws a fully specced out MacBook Pro into my chimney!
Alright, all jokes aside, let's look at some Holiday Gifts for Hackers!
Side-note: All Christmas Presents for Hackers can also be found in the Ceos3c Amazon Store.
The Gift of Knowledge
Ahh, what better gift would there be for the knowledge-hungry Hacker than a good book? Now, I won't make this another Hacking Books list, because it already exists, I will just leave books here that I think are a great present for beginners and advanced hackers alike! Feel free to read the full Hacking Books article if you wish more information on a particular book.
The Hacker Playbook 2: Practical Guide To Penetration Testing
by Peter Kim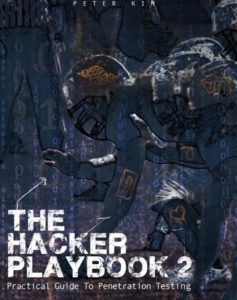 If I would have to choose one single Hacking Book to get started, this would be it. It makes a great Christmas Present for Hackers if they are a beginner or already advanced, there is something to learn in this book for everyone!
Kali Linux Revealed
by Offsec Press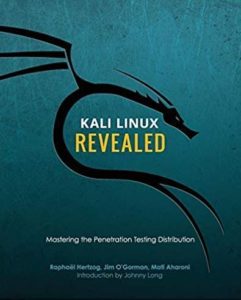 Every Hacker probably starts his journey with Kali Linux. Therefore, it is crucial to understand how Kali Linux works. The Kali Linux Revealed book will teach you exactly this. It would be a great combination together with The Hacker Playbook 2 for a Holiday Gift for Hackers. Beware: The book on its own will not teach you hacking! It teaches you how to use Kali Linux, the Hacker's #1 choice when it comes to Hacking Linux Distributions
Ghost in the Wires
by Kevin Mitnick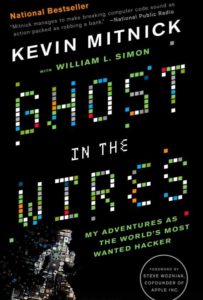 If you want to get someone hyped-up about Hacking, this is the book! This is not a book to learn hacking, it's the biography of one of the world's most famous Hackers, Kevin Mitnick. I thoroughly enjoyed reading this book and it sparked new motivation for me right when I needed it. I highly recommend this as a Holiday Gift for Hackers!
Hacking Stickers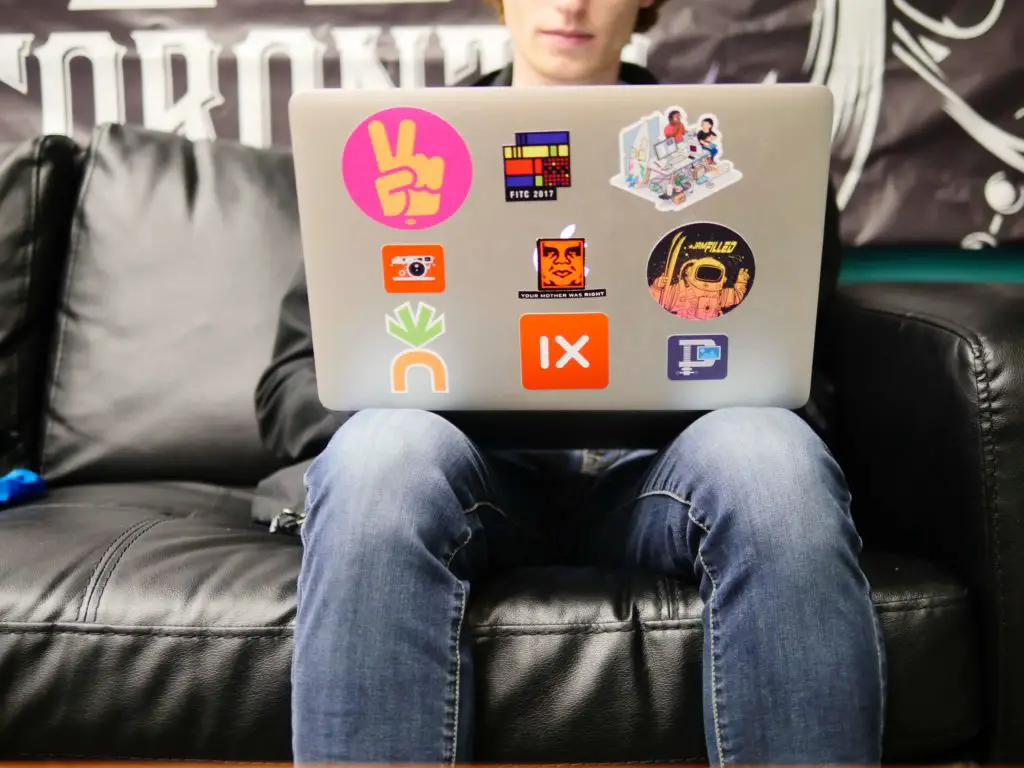 If you have ever seen a Hacker, you probably have noticed an ungodly amount of stickers on his or her laptop. This is because Hackers love stickers! There is only a limited amount of stickers available on Amazon, but they do have a few nice packs.
Honch's Hacker Sticker Pack 50 Pieces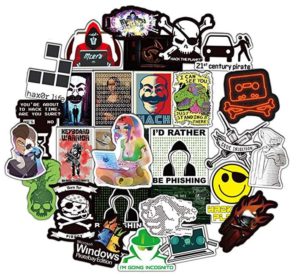 This set of 50 stickers is a real bargain for the $6.99 price-tag! Your Hacker friend will surely be happy for this gift.
Zayali Dev Sticker Pack 100 Pieces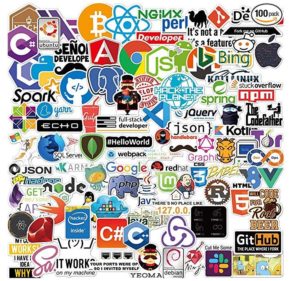 100 Stickers for just $7.59 is something you can't go wrong with. There will be at least one sticker that your friend will like. I definitely would put some of them on my own laptop, I especially like the one that says "Your ports were open… so I invited myself".
VPN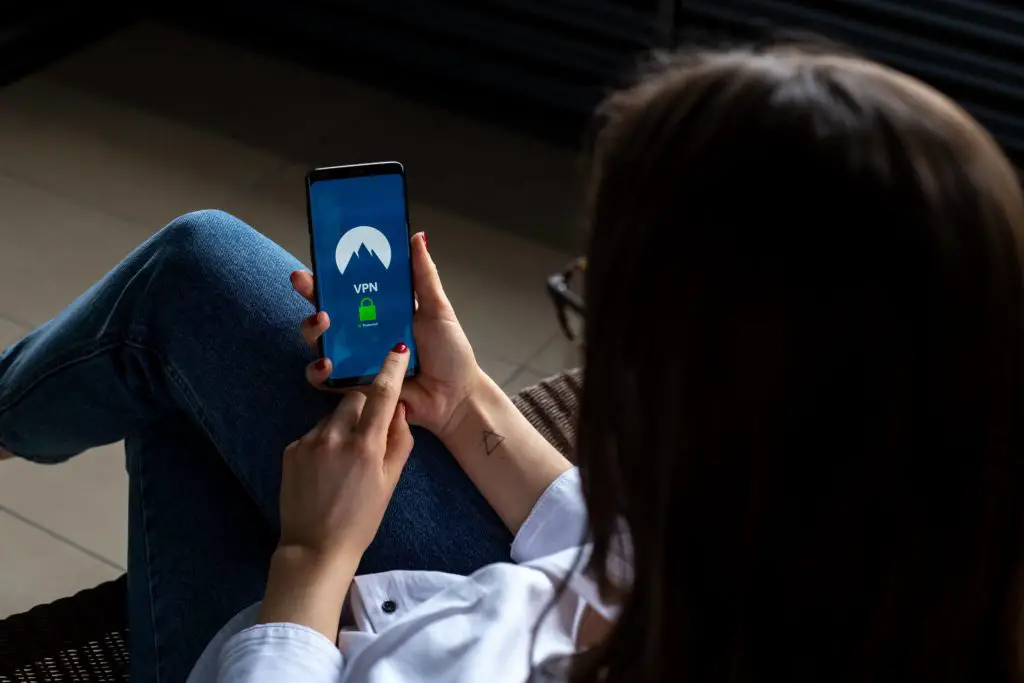 Every Hacker needs to use a VPN or at least should use a VPN. Giving a VPN subscription as Christmas Gift for Hackers? I say: Why not! I have compared VPN providers in the past and to this day Nord VPN remains my favorite provider.
They offer possibly the most servers out there and I never had any issue with them. On top of that, they have a really competitive price-tag. If you sign up with my Special Offer, you don't only get 70% off their 3 Year Plan but also 4 months for free! How cool is that?
Wireless Network Adapter for WiFi Hacking
Almost every Hacker is dabbling with WiFi Hacking. If they say they don't, they probably are using your WiFi. You can be sure your Hacker friend will be happy when you gift him or her a WiFi antenna capable of Monitor Mode. I show you two of my favorite devices. If you want to see the whole list of recommended WiFi adapters for Hacking, check out the full article.
Alfa AWUS036NHA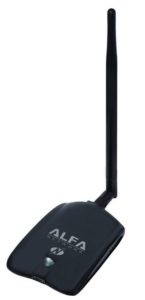 A Hacker's favorite. Alfa produces by far the most popular Hacking antennas out there. This is a solid one. It has a transmitting power of 28dbm and supports modern WiFi standards. It is only a 2.4GhZ antenna, so you are not capable of capturing 5GhZ traffic. A great and very sturdy beginner WiFi adapter nevertheless! I use this in my kit for several years.
Alfa AWUS036ACH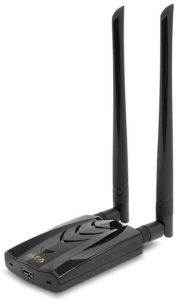 If you want something beefier, you might want to opt for the dual-antenna Alfa Awus036ACH. This beast supports USB 3.0, [email protected] and [email protected] and supports all the newest WiFi standards. If you really want to make your Hacker friend happy, this might be one of the best Christmas Presents for Hackers available.
Security Gear
Your Hacker friend probably has a secret or two. He also probably wants to keep that secret safe. This is where Security Gear comes into play. Security Gear makes for a great Christmas Gift for Hackers.
Fingerprint Encrypted USB Flash Drive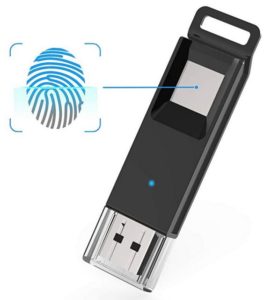 This thing is great! I personally use a Encrypted USB Flash Drive to store my password database and a couple of other files I need to keep with me but also want them secured. This Encrypted USB Flash Drive unlocks automatically soon as you put your finger on it, revealing it's hidden encrypted drive. I would definitely be happy to receive a gift like this!
Raspberry Pi's
Every Hacker loves Raspberry Pi's, it's the perfect gift to play around with and try your hands on Linux (or use them as a backdoor like in Mr. Robot).
Raspberry Pi 4 Model B Quad Core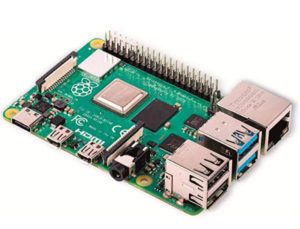 The classic, bare version of the Raspberry Pi without any case. Mostly enough for the curious Hacker. You can opt for the 1GB, 2GB or 4GB version, I recommend going for the 4GB version, so your Hacker friend is able to run Kali Linux on it!
Vilros Raspberry Pi 4 Complete Kit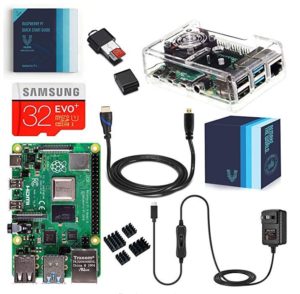 This is a complete kit, including a Quick Start Guide, 32GB Micro SD Card, the 4GB version of the Raspberry Pi 4, HDMI cable, a case and even a fan! I personally opted for this set and I have been very happy with it. I especially liked the included on/off switch that comes with it.
That's a great deal for the price.
Entertainment
Hackers usually love entertainment that revolves around their favorite activities. There are two things we are going to cover: Video Games and Movies / TV Series! I share my own favorites with you.
Movies
Hackers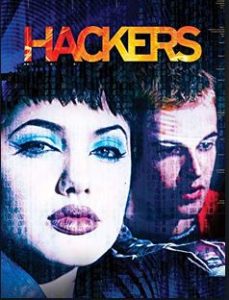 I can't even put in words how much I love this movie. And I probably shouldn't tell you how many times I have seen it, either. I remember it very vividly, back in 1995 when I watched this movie for the first time. This was the sole reason I started to become interested in Hacking and have been ever since watching it. It literally sparked the flame for my interest in Hacking.
That being said, there is no Hacker out there who doesn't love this movie.
TV Series
Mr. Robot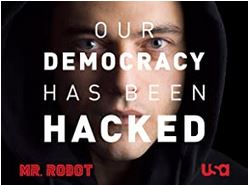 This is by far the best and most realistic depiction of what a Hacker's life might look like. It's an awesome series telling the story about Elliot Anderson, a schizophrenic Black Hat Hacker who tries to spark a financial revolution. There are currently all 4 seasons out to watch on Amazon Prime. So you would probably have to gift Amazon Prime to your friend so he will be able to watch it.
Video Games
There are only two Hacking Video Games I have played and I really enjoyed both of them. I think both of them are worth-wile and deserve to be added to our Best Christmas Presents for Hackers list!
Uplink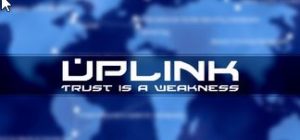 This game, available on Steam, was released originally in 2006, so it's more of a classic. You are an Uplink agent who's job it is to hack into rival computer systems for major corporations, you're a professional Hacker!
This game does not teach you any realistic hacking syntax, it's just pure fun. I enjoyed it!
Hacknet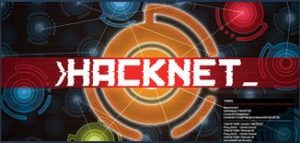 This game on the other hand, does teach you real Hacking syntax and methology! Hacknet is a terminal-based hacking simulator. You found the instructions of a recently deceased Hacker and your mission is to clear up the cause of his death, which has been called an "accident" by the media.
This is a really fun game! And you actually learn something too, Hacknet uses REAL UNIX commands, so you learn some Linux syntax. Also, some of the Hacking techniques are real or at least close to reality. I had a blast playing this. The overwhelmingly positive ratings on Steam also confirm the legitimacy of the game. One awesome game to add to the list of our Best Christmas Presents for Hackers!
Hacker Apparel
There are some Hackers that like to show flag. Unfortunately, most of the apparel out there is pretty much the opposite from what we would like to represent. For me, I like minimalism and maybe some very subtle Hacking art in my apparel. That is why I created my own. I actually created a Hacker Store on Teespring that is featured on my YouTube Channel a while ago.
I create some subtle Hacker apparel over there, also some stickers and so on. Feel free to check it out! I am wearing the very Hacking Hoody you see on the picture below. Their premium line-up is really high-quality and feels very good to wear.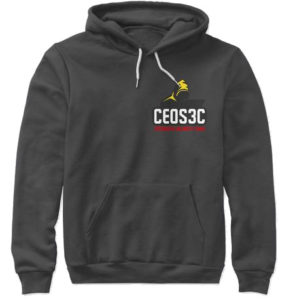 If money doesn't play a role – or – Hacking Laptops
If you really, I mean really, make your Hacker friend a special gift, gift him a Hacking Laptop. Of course, those come at a price-tag, but I'll give you some options. I only add models here that have been tested in the field (partly by myself), and are actually used by fellow Security Experts.
Dell XPS 13 – 13.3″ 4K UHD / 10th Gen i7-10510U / 16GB RAM / 512 GB SSD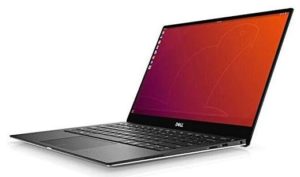 This is a performance monster wrapped in a small package. It comes with the brand-new i7-10510U CPU and enough RAM to spin up multiple virtual machines to practice hacking and pentesting on a small form factor laptop. It is super portable yet fast enough to handle multiple tasks at once.
MacBook Pro 16-Inch / 16GB RAM / 512GB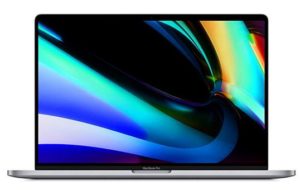 Even I am not a proponent of Apple products, you will see MacBook users on every Hacking conference, ever. This is the newest flagship model that comes with a huge screen, giving you enough screen real-estate to run a lot of simultanous terminal windows. It also has a AMD Radeon PRO, but let's be real, you won't be cracking any hashes on your laptop nowadays.
Lenovo Thinkpad X1 Carbon / 14″ / i7-8665U / 16GB RAM / 512 GB SSD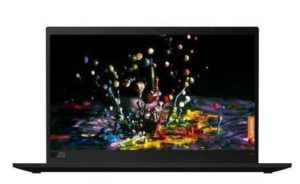 I admit it. I am a Lenovo fanboy. I use Lenovo both private and professionally for years and I was always satisfied with their products. This Ultrabook is a perfect fit for a Hacker. It is light, it is fast and it has an industrial look. What more do you want? The screen size of 14″ is also perfect for me. I owned several Carbon's over the years and I have always been satisfied with them. They are durable like hell as well.
The biggest upside on those is, you can usually pick up an older version refurbished for very little money. I bought several refurbed ones and they always looked like new and performed very well. You can save a ton of $ here. Just browse through Amazon's warehouse or Amazon's official refurb service.
Microsoft Surface Laptop 2 / 13.5″ / 8th Gen i5 / 8GB RAM / 256 GB SSD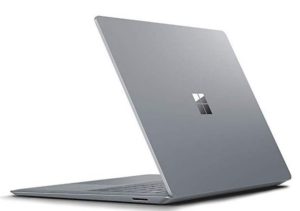 This probably comes as a surprise. A Surface Laptop 2? Yes! I picked up one of those as my travel laptop two months ago, shortly after they announced the Surface Laptop 3, because they had a huge discount on them.
I use it for 2 months as my daily now and I couldn't be happier. It actually went we me to Thailand for 5 weeks, where I participated in a intensive Yoga Teacher Training (yes, you read that right, I can not only take over your computer but I also can teach you, Yoga classes, lol!).
It proved itself to be a very reliable device, sitting outside with me on the balcony in a humid 33° celsius, working flawlessly and not overheating even with intensive tasks. The fans are also very good, barely noticeable even under full speed.  I also run Kali as a VM on it, allocating half of the 8GB RAM to it, and both systems were still working fine, considering the price tag of the laptop!
That being said, this is a great budget option, especially now as they are emptying their stock. It also is a great addition to our Best Christmas Presents for Hackers list.
By the way, I obviously chose the Matte Black version.
A Hack The Box Gift Card
Hack The Box is by far my favorite place to practice CTF's. You can sign up for free and use a limited amount of machines for free, but they also do offer premium. With premium, you have better bandwidth and access to retired machines as well as other goodies.
I think they provide the best place to find the best CTF's according to your skill level. All of the boxes have user ratings regarding quality and difficulty, ranging from "Very Easy" to "Brainf***".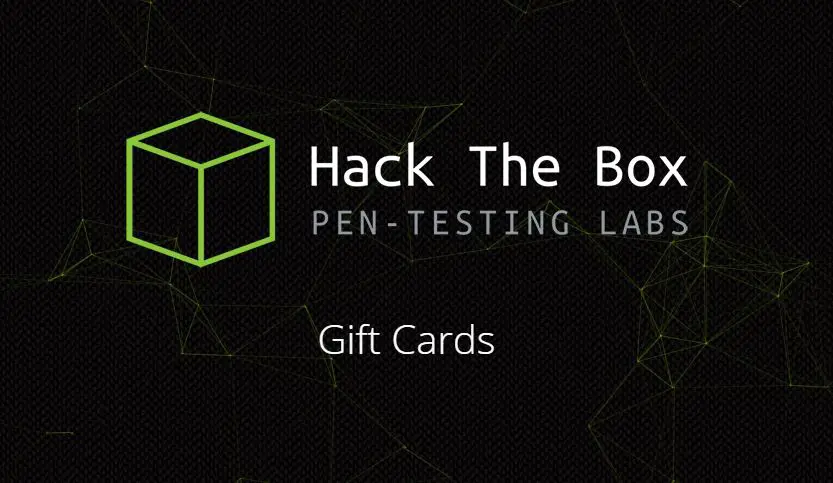 Just today they announced that they now offer Hack The Box Gift Cards, which certainly makes a valuable addition to this guide.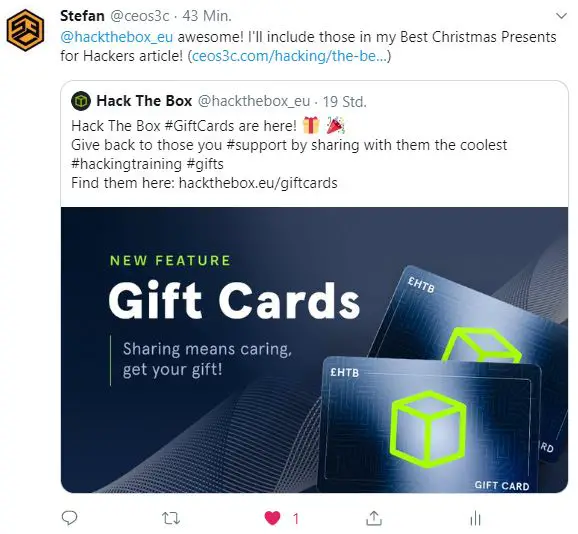 In case you have trouble getting through the invitation process of Hack The Box, I got you covered.
Conclusion for the Best Christmas Presents for Hackers
Oh dear, this list got a lot longer than I had intended it to be. But on the other hand, this should cover a lot of options, even some for the smallest budget. Being a Hacker myself, all of those presents would make me happy. Even the stickers! So be sure, whatever holiday gift you chose, your friend or family member will be happy and enjoy it! Don't forget, you find the compiled list of all gifts right in the Ceos3c Amazon Store.
If you want to point your Hacker friend in the right direction after gifting him or her some Hacking gear, I recommend sending him the huge Getting started with Cybersecurity guide that I have put together, completely free!
Now, if you really enjoyed that article and you feel that I also deserve a Christmas gift, I invite you to join the Patreon family! Nothing would make me happier than having you on board!