Now that we are close to the release of pfSense 2.4, I will show you how to install pfSense 2.4 in VirtualBox.
As always, let's first have a look if something has changed in the installation routine. We are going to do a fresh install on VirtualBox.
So make sure you have the following prepared:
Let's first run through the installation and have a look at the new features afterward!
Part 1: Creating a VM in VirtualBox
Start up VirtualBox and click on New.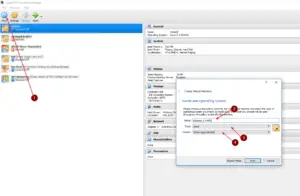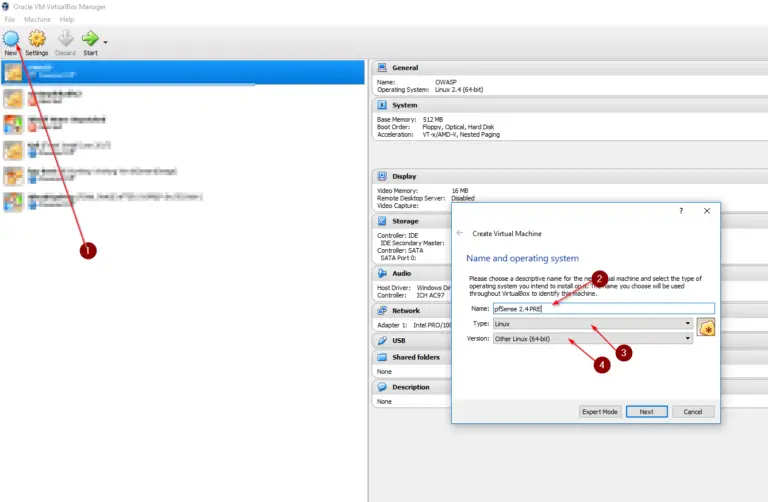 We use the Guided Mode, not the Expert mode.
Choose a Name and choose Linux / Other Linux (64-bit) and click Next.
1024MB of RAM should be sufficient.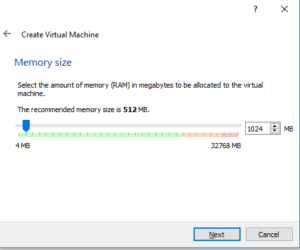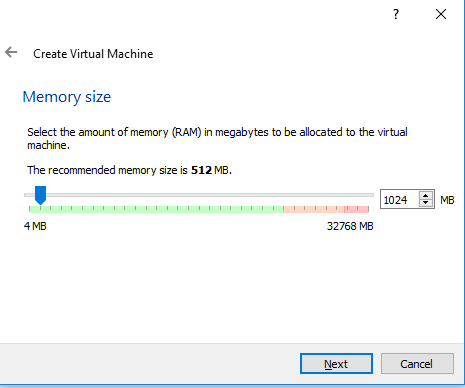 Choose to Create a Virtual  Hard Disk now and click on Create.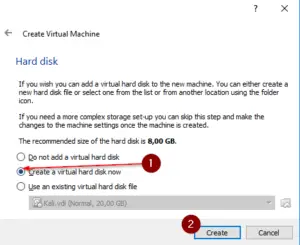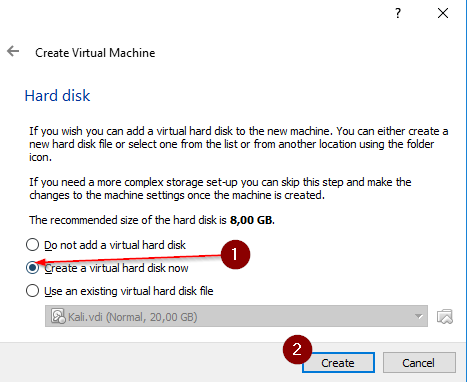 Choose VDI and click Next.
For Storage on physical hard disk choose Dynamically allocated.
Choose a location where to store the .VDI file and give it around 10GB of Space.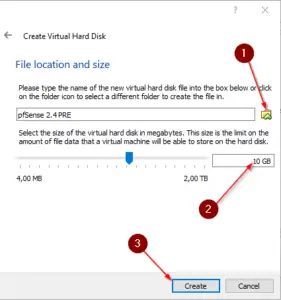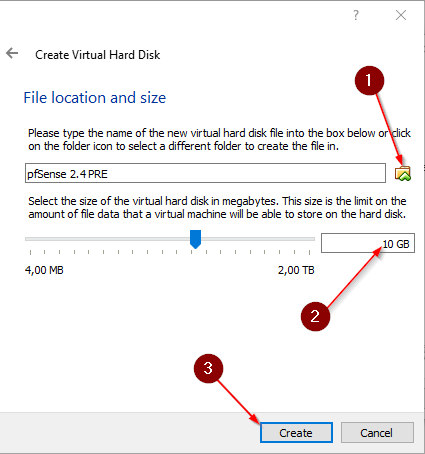 Now your VM is created. Now we need to adjust the Network settings.
I will run this pfSense on a separate internal network and I want pfSense to have 3 Network Adapters to play around with.
So select your VM, click on Network and Enable 3 Network Adapters. Choose if you want to run them on an Internal Network for testing purposes.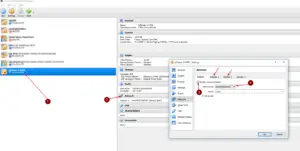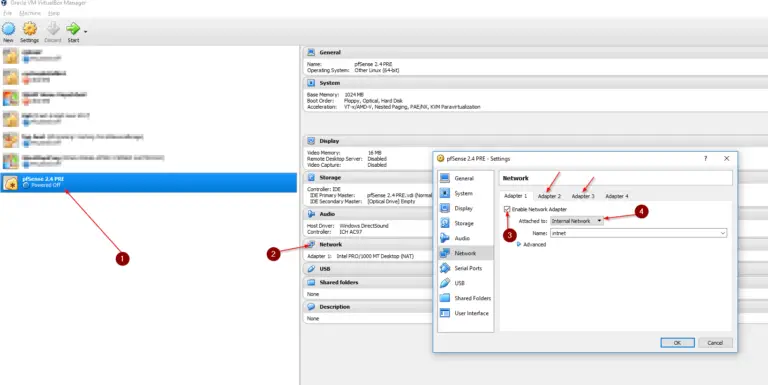 Now go ahead and Unzip the pfSense-CE-2.4.0-RC-amd64-latest.iso.gz file you downloaded earlier. The .ISO file we need for the installation resides inside it. Use 7zip to unzip it.
Select your VM, click on Storage, select the empty CD Drive, select the CD Symbol, select Choose Virtual Optical Disk File and choose your pfSense 2.4 .ISO file.
Alternatively, just fire up the Virtual Machine, it will ask you for the location of your .iSO file on the first startup.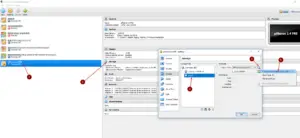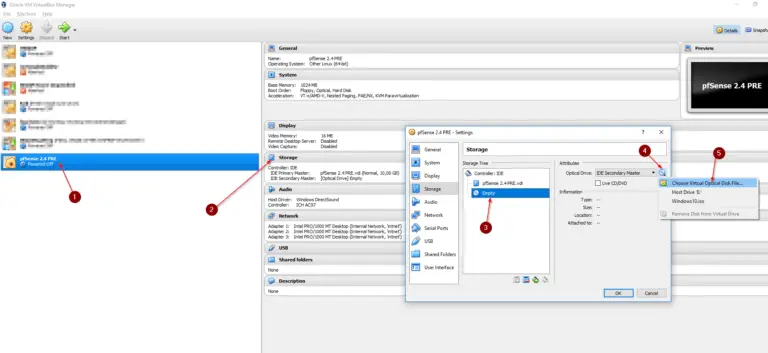 Now start the Virtual Machine.
Part 2: Install pfSense 2.4 on Virtual Box
After starting just wait until you end up on the Welcome Screen. Everything so far stays in default and continues automatically.
This Welcome screen is already the first new thing I see in 2.4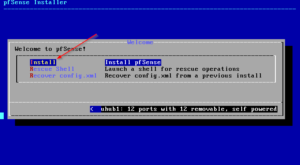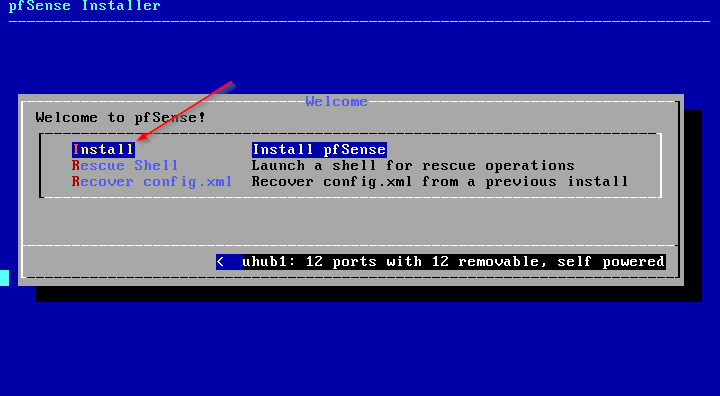 Choose Install pfSense, obviously.
Now choose a Keymap of your flavor and hit Enter.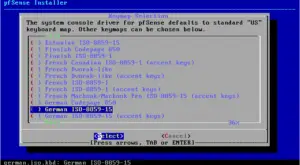 Select Continue with <YourKeyMap> and hit Enter again.
And here is already another new thing. We can now choose the ZFS Filesystem. Some of you might be familiar with it if you used FreeNAS in the past.
For now, we choose Auto (UFS)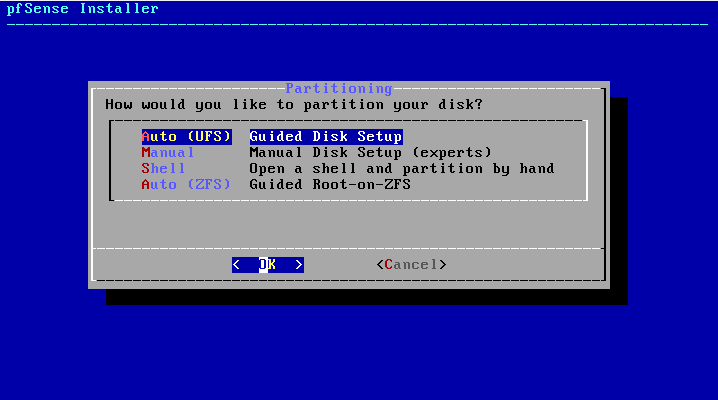 After confirming with Enter we choose Entire Disk.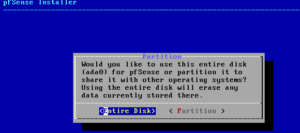 The next step, Partition Scheme, is also new to me.
We choose GPT here.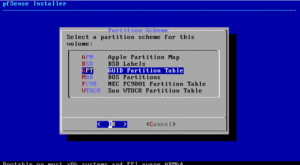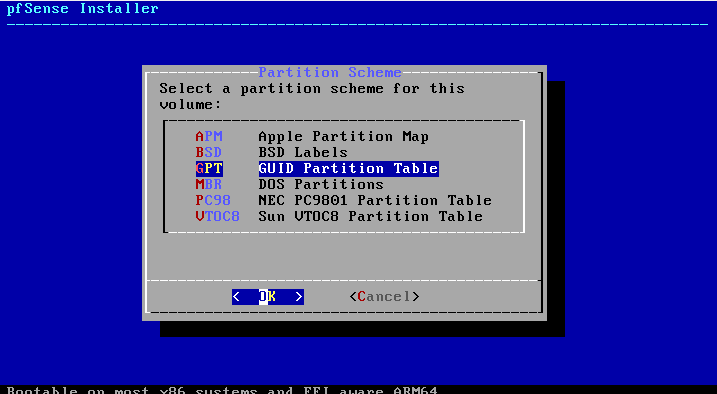 Leave all on Default and click on Finish.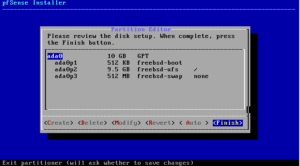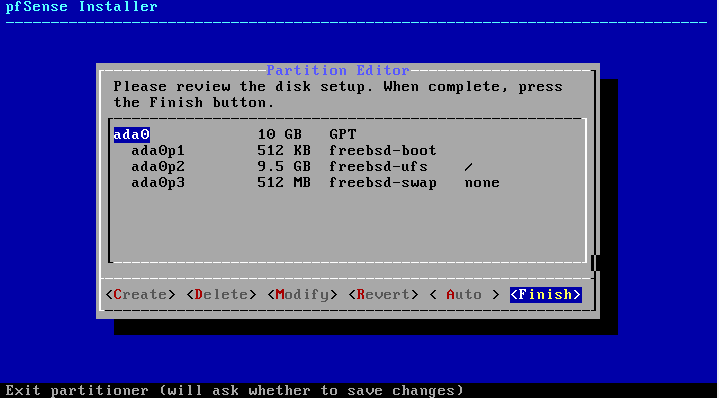 Confirm again with Commit and wait until the Installation is finished.
Another new feature after the Installation is finished. We can now still make modifications to the system before rebooting into pfSense.
We skip that for now.
Before you choose No, make sure you remove the .ISO file from your machine by clicking on Device and Unmount the Installation Media.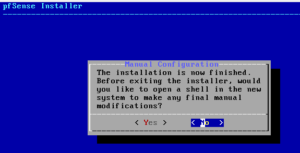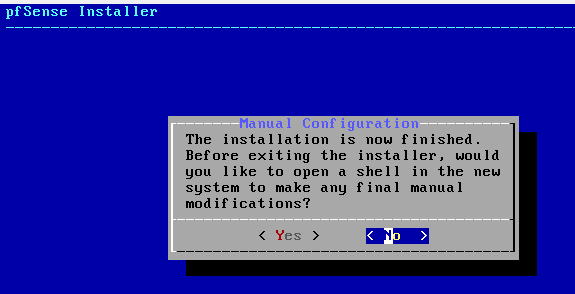 Finally, click No and confirm to Reboot.
pfSense will now boot into your fresh Installation. Take a Snapshot at this point if you plan to play around with it, so you can always revert back to a freshly installed state.
DHCP is enabled by default. pfSense has 192.168.1.1 as a default IP Address.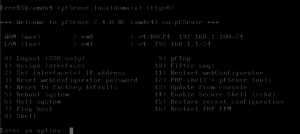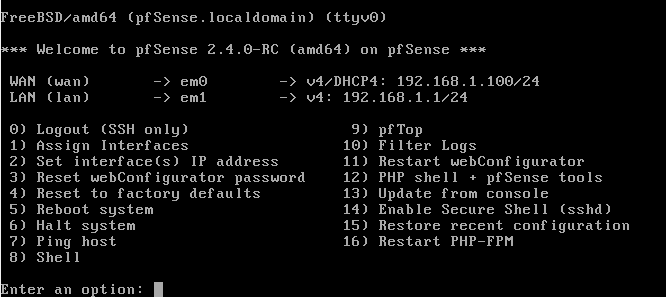 Part 3: Logging in via Web Interface
Now, with a VM or Computer residing on the same Subnet as your pfSense, open a Web Browser and enter the IP of your pfSense Firewall: 192.168.1.1
You can safely add an exception to your Browser and ignore the Security Warning. If you want to know how to get a Secure Connection to pfSense, read my Article on it!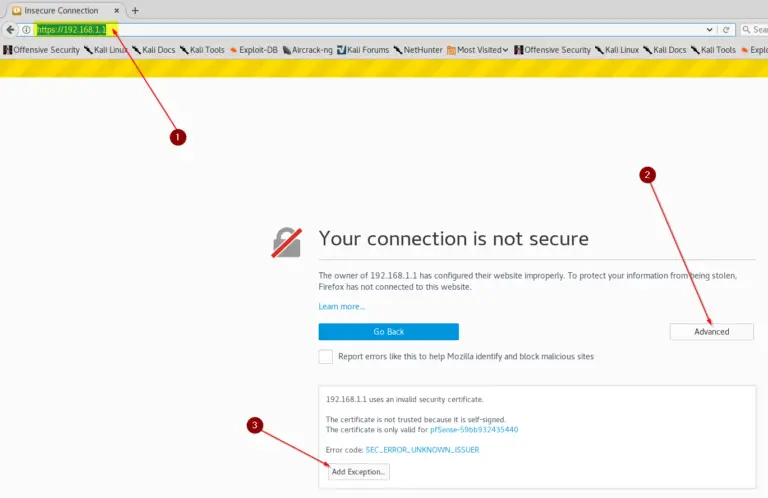 And look at that! We are greeted with a completely fresh Log In Screen, including the new pfSense Logo! Fancy!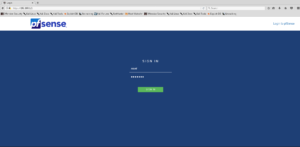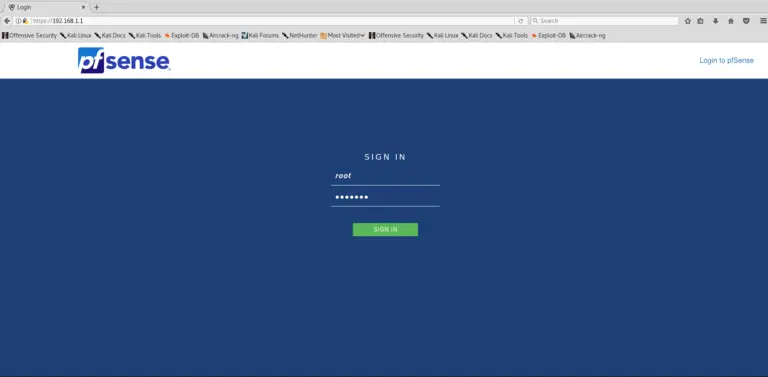 Log in with the Default Credentials: admin//pfsense
Run through the Wizard if you want, I went through and think I haven't seen any significant changes in that, but it's a good way to get your basic setup going.
One more thing we are going to do to finish the installation part is changing the Default Password. (If you haven't done that already in the Wizard.)
Navigate to System / User Manager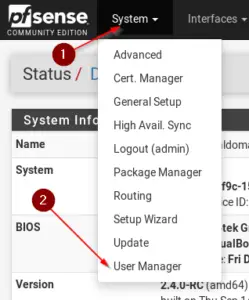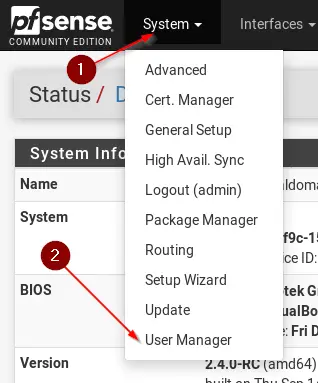 Click on Edit next to the Admin User and Change the Password.


Scroll down all the way and click on Save.
And that's it for the installation part. Check out the pfSense Tutorial Section to continue from here.
The most significant Change in the Installation Routine was really the different Partitioning Options we have now, and that we can choose the ZFS Filesystem! Excited about that and looking into it for sure. ZFS is an amazing Filesystem.
Part 4: Significant Changes
Of course, the thing you already noticed is the New Logo, New Login Mask, and the New pfSense Logo on our Dashboard. Makes all look neater than before.
But lets just quickly run through the most significant.
New Login Page & Logo (Quite not relevant technically, but hey, it looks nice.)
WebGUI Improvements


You now have Breadcrumbs to ensure a better Navigation and take steps back through the menus. I like that.
OpenVPN 2.4.3 and AES-NI Speed Improvements
More Language Support
No More x86 32-bit and NanoBSD Support!
This is quite significant. Only 64-bit support! A logical step moving forward.
pfSense Supports ARM
This is great. With the release of the SG-1000 microFirewall, pfSense now officially supports the ARM Architecture.
New pfSense Installer & ZFS Support
As mentioned before, pfSense now moved to the standard FreeBSD Installer and is now supporting the ZFS Filesystem.
So these are the most significant changes of the 2.4 release.
I don't think anything will change until the release, so this installation tutorial will be still relevant for the actual release of pfSense 2.4.
I hope I was able to give you a short overview over some of the new features, we will be definitely cover more of the new features once it's released and running in my live environment. Looking forward to playing around with ZFS already.
Remember to check out my YouTube Channel and also Subscribe to it 🙂