In home and enterprise networking, pfSense, which is owned by Netgate, happens to have a huge fanbase due to its wide variety of features, considering its zero cost price point and continuous development as an Open Source firewall. To address the issue of hardware, pfSense boxes are among the appliances that you may require to give a shot. So, the best pfSense hardware in 2021 ultimately depends on the amount of load that you intend to place on the box.
But let us drop the bombshell, there is not much to consider since most of the compatible hardware will give you good value for your money, the important part is, it has two or more NICs (Network Interfaces). I would also suggest buying Netgate products just to support the project, they tend to have the best support.
After spending some time with the developers on my pfSense Expert Certification Course, I can assure you your money is well invested.
To have a quick overview of all the recommended devices, check out the Ceos3c Amazon Store.
Now, let's have a quick rundown on all the most popular pfSense appliances.
1 - Firewall Micro appliance with 2x Gigabit Intel Ports
This Firewall Micro Appliance from Protectli is fanless, hence it produces no operational noise and was designed as a firewall router with a simple mission. That is to be low cost and a cross-compatible. For this FW20001 barebone, it lacks both the RAM and mSata storage just to leave an open door for users to choose on what suits their need.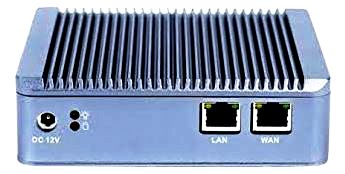 Protectli 2x Intel ports Firewall M.appliance
Amongst other software firewall solutions, it has tested compatibility for PfSense with specifications such as:
64 bit Intel Celeron Dual-Core CPU J1800 (2.49GHz with 2mb L2 cache)
2x Gigabit Intel NIC ports
Support of up to 8 GB RAM in a single SO-DIMM
Support for one SSD mSata
Optional Protectli Wireless card kit
10-15W max load
2 - Firewall Micro Appliance With 4x Gigabit Intel ports
Underlisted appliance is sort of an advancement to the 2x ports appliance in parameters such as cost, specification, and features. The updated version of this unit is also from the same brand, Protectli, with tested compatibility on pfSense, OPNsense, and other open-source firewall solutions. A good bit, among the best pfSense hardware in 2021 it also seems to surmount higher loads of up to 18 Watts.
Protectli 4x Intel ports Firewall M.appliance
Below is a line-up on the features and details of Firewall Micro Appliance with 4x Intel ports.
64 bit Intel Celeron Quad-Core CPU J1900 (1.99GHz with 2mb L2 cache)
4x Gigabit Intel NIC ports
Updated with AES-NI
Includes 4GB PC-1600 DDR3L RAM and 16GB SSD mSata but with no O.S
A VGA port
Optional Protectli Wireless card kit
Max load of up to 18W
3 - The Netgate SG-1000 Micro Firewall
Netgate SG-1000 ships with pfSense pre-installed, albeit it appears to be out of stock for what you would equate to a case of demand. Essentially, it has an easy-to-deploy firewall and is a suitable option for MSP and MSSPamong other endpoint use cases. Also a great traveling firewall for your travel kit!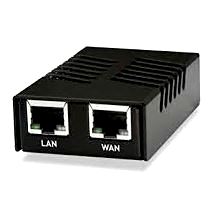 It is tiny but enjoys a wide range of features such as:
2x Gigabit Ethernet ports
Two USB 2.0 hosts for header and Micro-AB OTG
Micro-SD slot
TI ARM Cortex-A8 AM3352 CPU at 600 MHz
Power Input connector of 5VDC coaxial and 5VDC header
Ships with a USB Micro Console cable
GPIO, 12C, UART, and Analog In expansion connectors
4 - Firewall Micro Appliance With 6x Gigabit Intel Ports
With 6x Gigabit Lan Ports, this Firewall Micro Appliance is arguably a premium version from Protectli coming with a striking appearance adjoined with funny baseboard. It is a beast for things like load balancing, running moderately at 20W and maximally at 30 W. Comparing it to other appliances, it retails high as advertised by a consortium of vendors but it is definitely worth the dime.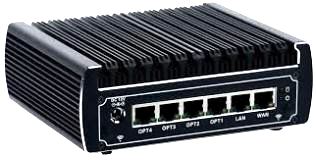 Protectli 6x Intel ports Firewall M.appliance
Here now we give you some specifications in hardware and product info:
64 bit Intel Dual Core i3 – 7100U CPU of 2.4 GHz and 3 Mb Smart Cache
AES-NI hardware support
4GB DDR4 RAM in a single SO-DIMM
Includes SSD mSata of 32 GB although no installed O.S
Runs up to 30 W loads in maximum
A Protectli optional wireless card
5 - Firewall Micro Appliance with 6x Intel ports, i5 7200U
For this solid-state appliance, there seems to be a feature hiatus since Protectli sells it without RAM or mSata memory storage. The seller, however, considers this as a plus for the buyer to expand the duo to their size of choice. Having been purposely built as a firewall router, the aforementioned Intel i5 7200U Firewall Micro appliance has a tested compatibility in working efficiently with open source firewall projects thus giving you a budget pat.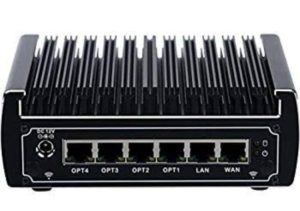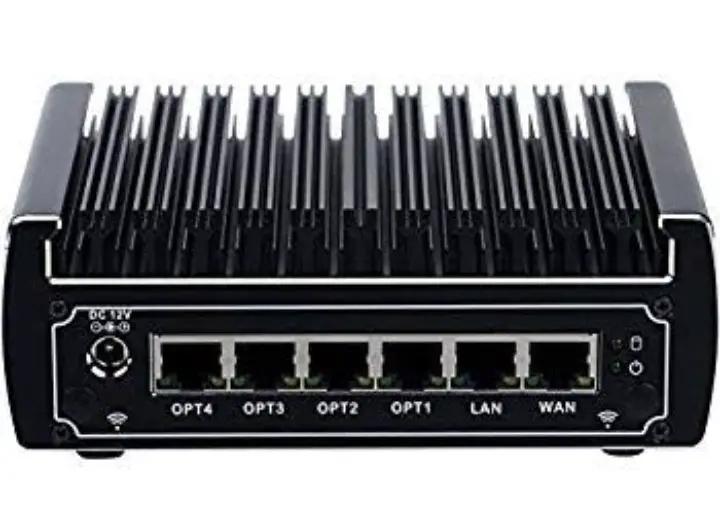 Intel Core i5 7200U Firewall Micro Appliance with 6x ports
Now, capture some hardware specifications of this beast vault in our line-up below:
64 bit, 3.1 GHz Intel Dual Core CPU with 3Mb Smart cache
Support for Intel AES-NI hardware
6x Intel 82583V NIC ports
Support for DDR4 1866/2133 MHz RAM of up to 32GB in two SODIMM slots of 16GB Max
Hardware support for one factor SSD mSata
Approximate moderate load of 20W to a maximum of 35W
1 CR2 battery
For a compressed list of all devices, check out the Ceos3c Amazon Store.
Conclusion
This is the rundown of these appliances forming our list of the best pfSense Hardware in 2021. Of course, there are other vendors out there selling pfSense appliances, but it is considered good advice to invest in something that has been tested with pfSense beforehand. You can also go ahead and build your own pfSense router if you happen to have some old hardware lying around, the only thing you need is two network interfaces.