Kali Nethunter is a powerful Android penetration testing platform that allows you to test your network security and find vulnerabilities. It can be used for a variety of purposes, such as penetration testing, vulnerability scanning, and even malware analysis. In this article, we will cover what Kali Nethunter is and what you can do with it!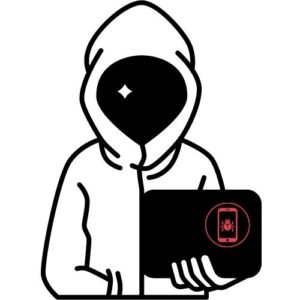 Table of Contents
What is NetHunter
Kali Nethunter is a security-focused operating system for Android devices developed by the team behind the popular Kali Linux penetration testing platform. It includes all of Kali's tools, and it can be installed on almost any Android device.
One of the most powerful features of it is its ability to run full-fledged Linux distributions on your Android device. This means that you can use all of Kali's tools on your phone or tablet!
It is also very customizable. You can install a variety of different modules to add new features and functionality. For example, there are modules for wireless hacking, social engineering attacks, and even creating a fake Wi-Fi access point.
What does Kali Nethunter do?
It is a custom Android ROM that was created for the sole purpose of ethical hacking and penetration testing. It is based on the popular Kali Linux operating system and comes with all of the same tools and features. In addition, it also includes a number of unique tools that are specifically designed for mobile devices.
These tools include a wireless network scanner, a password cracker, and a web application vulnerability scanner. Kali Nethunter can be installed on a wide variety of Android devices, including phones, tablets, and even some smartwatches. While it is not available for download from the Google Play Store, it can be easily downloaded from the official Kali website.
Used for Ethical Hacking and Penetration Testing
Based on Kali Linux
Includes same tools & features as Kali Linux
Includes unique tools specifically designed for mobile devices
Is Kali NetHunter the same as Kali Linux?
To the average person, Kali Linux and Kali NetHunter may seem like the same thing. After all, they are both open-source operating systems that are designed for security purposes. However, there are some key differences between the two. Kali Linux is a Debian-based distribution that comes with a wide range of security tools, while it is based on Android and is designed for mobile devices.
Kali Linux is also a much more lightweight OS, making it ideal for use on older computers. In terms of features, it has a few more options than Kali Linux, such as the ability to install custom ROMs and run rooted apps. However, both distributions offer a powerful set of tools for security professionals.
Can I install Kali NetHunter on Android?
While Kali NetHunter can be installed on any Android device, it is recommended for use on rooted devices only. This is because some of its features require access to the Android system files, which can only be obtained by rooting the device.
However, even on non-rooted devices, the distribution still offers a wealth of security features that can be used to test the security of Android apps and systems.
Is it safe to use, and is it Legal in my Country?
While it is legal to use in many countries, some jurisdictions may consider it a form of electronic trespass or hacking. As a result, users should check the laws in their area before using Kali Nethunter.
In general, however, Kali Nethunter is safe to use if used responsibly. The tool can be used to perform network reconnaissance, find and exploit vulnerabilities, and launch attacks. However, users should be aware of the potential risks involved in using such a powerful tool and take precautions to avoid potential legal consequences.
Are there any risks associated with using it on my Android device?
There are some risks associated with using Kali Nethunter. First, because it allows you to run tools that can potentially damage systems, you could unintentionally cause harm to someone's computer or network.
Second, it can also be used to attack devices that are connected to your device, so you could inadvertently compromise the security of your own system. Finally, because it gives you the ability to bypass Android security features, it could give malicious actors a way to gain access to your device and data. Overall, Kali Nethunter is a powerful tool, but it should be used with caution.
How to install Kali NetHunter on Android without Root
Installing Kali NetHunter on Android without Root is quite a lengthy process. Gladly, our friend David Bombal has provided some awesome, detailed instructions on how to do that.
To install Kali NetHunter, you need to first install Termux, which is also covered in David's Guide. Once you have followed through with all of the steps, you can start playing around with NetHunter on Android!
Conclusion
NetHunter is a fun and capable security distribution to play with. In some scenarios, it may be useful to stay undercover using only a smartphone for certain tasks, but in reality, a laptop computer will always be more efficient when it comes to your hacking needs.
👀 This Tutorial has some related Articles!
👉 How to get started in Cyber Security – The Complete Guide
👉 How to get started with Bug Bounties
👉 Terminal Customization Series
👉 Best Ethical Hacking Books
👉 Download Kali Linux Safe & Easy
👉 Best Ethical Hacking Tools
👉 Install VSCode on Kali Linux
👉 Dual Boot Kali Linux with Windows
👉 Install Kali Linux on VirtualBox – Complete Beginner Guide
👉 Top Things to do after installing Kali Linux
👉 WiFi Adapter for Kali Linux – The Ultimate Guide
👉 Nmap Beginner Guide Series
👉 Metasploit Tutorial Series
👉 Burp Suite Beginner Guide