In this tutorial, I show you how to manually update Plex on Freenas without relying on the developers of the Plex Plugin of Freenas to release a new version. 
It seems that sometimes the Plex Plugin gets updated very close to a new Plex release and sometimes it doesn't.
If you don't want to wait until the Plex Freenas Plugin Devs release a new version, there's another way how to update your Plex on Freenas straight away.
The Github script will pull the newest release directly from Plex, so you could also implement a script to do that for you.
🚀 This guide has been completely updated in July 2022
Table of Contents
Step 1 - Connecting to FreeNAS via SSH or Web GUI
Navigate to Plugins -> Installed and switch off your Plex Media Server.
Now connect to your FreeNAS using either SSH with Putty or the built-in Shell in the WebGUI: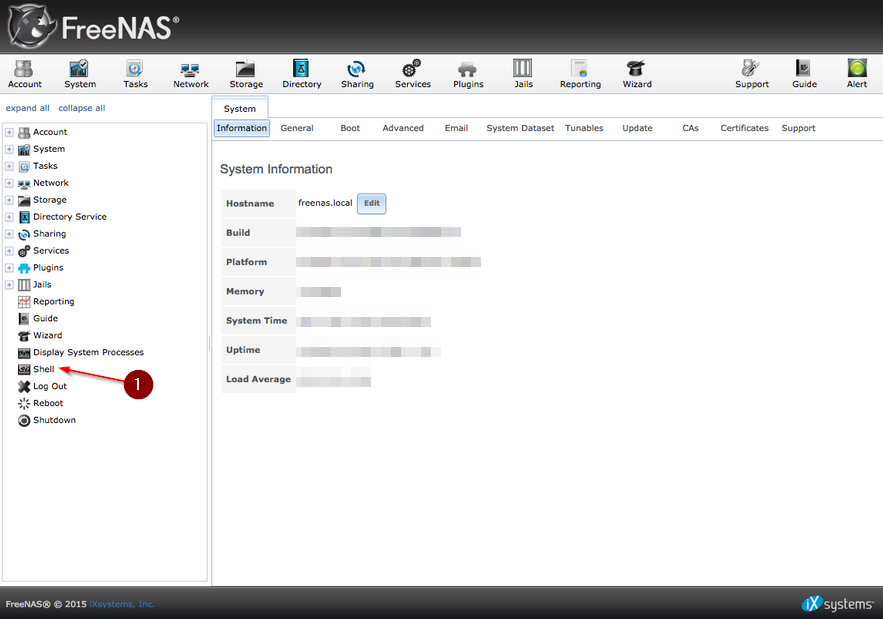 Step 2 - Manually update Plex on FreeNas
Once you are inside of the shell, type to manually update Plex on FreeNas:
jls
And note down which JID your Plex Media Server has. If you have only one Jail, it will be #1.

Next, we type:
jexec 

1

 csh (replace 

1

 

with

 whatever jail number you have!)

Code language:

 

JavaScript

 

(

javascript

)
Followed by:
fetch -o PMS_Updater.sh https:

//raw.githubusercontent.com/mstinaff/PMS_Updater/master/PMS_Updater.sh

Code language:

 

JavaScript

 

(

javascript

)
Next, we are going to set permissions:
Code language:

 

CSS

 

(

css

)
And finally, we run the script:
./PMS_Updater.sh -vv -a
After the script run-through, you should be on the newest version of Plex Media Server. Switch on your Plex Media Server under Plugins -> Installed.
How to install Plex on a Jail in Freenas: Tecmint
Github Script: https://raw.githubusercontent.com/mstinaff/PMS_Updater/master/PMS_Updater.sh
Conclusion
This is how easy it is to update your Plex Media Server on Freenas. The process should still work now in 2021, Plex Media Server is still among the most popular Media Servers out there today and is widely used for listening to music, watching movies, or sharing content with your whole family.