Encrypt USB Drive on Linux – Step By Step
After covering how to Encrypt a USB Drive on Windows, we have to do justice where justice is due – Of course, we also want to know how to encrypt a USB Drive on Linux. The best on it is, it's just as simple as on Windows 10! Encrypt USB Drive on Linux, the easy way! Let's dive right in…
Step 1

– Plug your USB Drive in and Stop it.

After plugging your USB Drive in, open Disks by typing Disks in the Search bar. Select your USB Drive from the left side and click on the Stop button on the right side.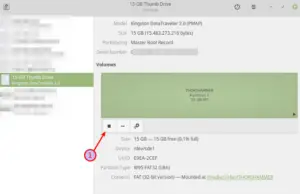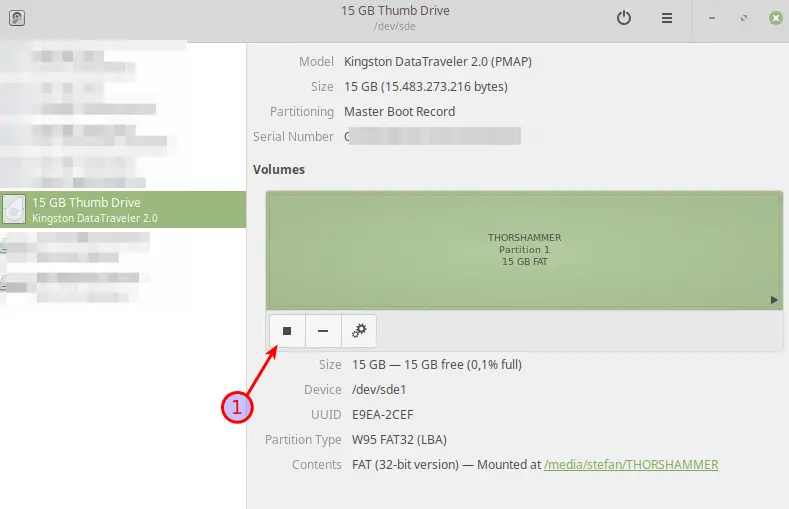 Step 2

– Format your USB Drive

After that, click on the Configuration Symbol and select Format. Be aware that all Data will be erased.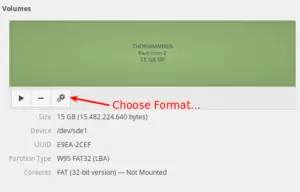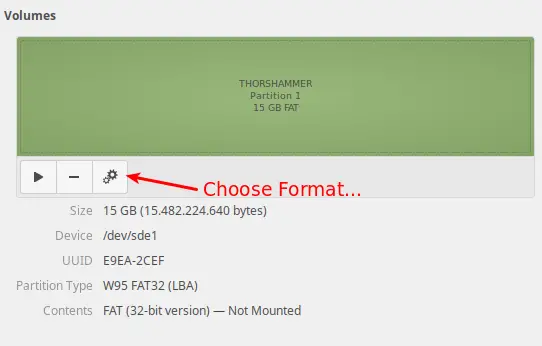 Step 3

– Encrypt USB Drive on Linux

Time for the encryption! Give your Volume a Name and select Internal Disk for use with Linux and tick Password Protected Volume(LUKS) and click Next.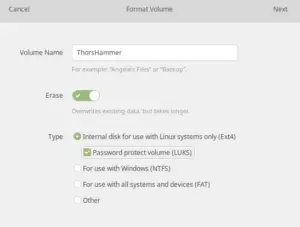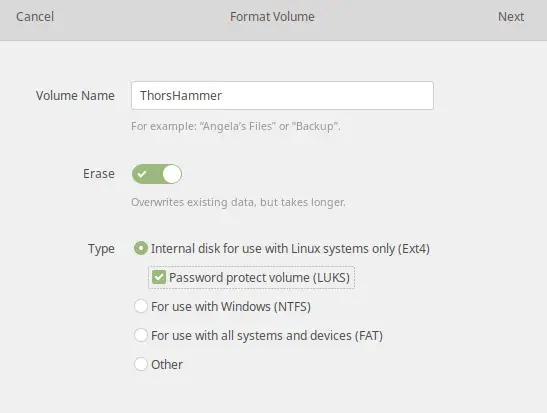 Select a Strong Password and click Next.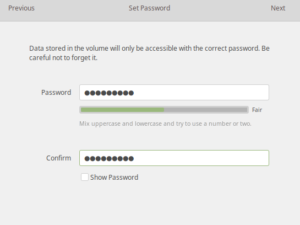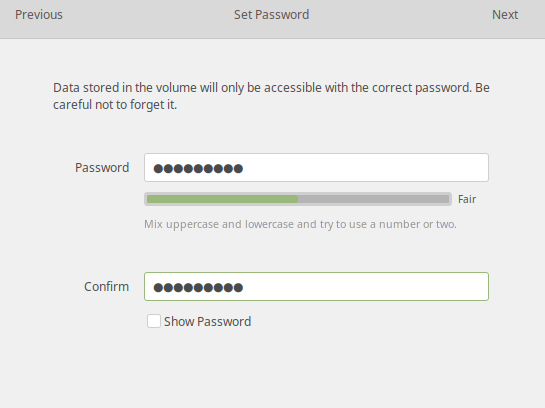 Finally, double check the Details and click Format.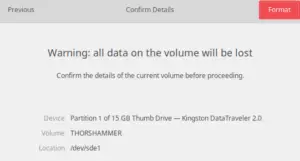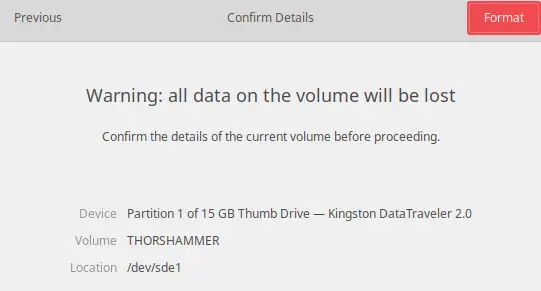 After a short moment, the encryption is done and you will now have a password protected USB Drive.
Wrapping Up
It is important to encrypt your devices, especially if you carry your USB Drive on your Keychain like me. Even I mostly don't carry sensitive Data with me, the one day where I will, I will certainly lose the device.
You can also use this Method to Encrypt external Hard Drives or Internal Hard Drives and Partitions. I am still searching for a good Solution that works with Windows and Linux because this Encrypted Drive will not be able to be opened on Windows Computers.
I already found a possible Solution to work around this Problem, a Tutorial for this will come up soon. Subscribe to the Newsletter to get informed!