Kali Linux for Raspberry Pi 4 Released!
After a long wait, there was a comprehensive upgrade to Raspberry Pi4 from Pi3B+ a few weeks ago but even before the dust settles, Offensive Security is on it again with Kali Linux for Raspberry Pi 4 version already out.

Remember for long Raspberry Pi has continuously served as an inexpensive premium standard option for single-board computing. Much faster than its predecessors is the Raspberry Pi4 version that has good enough performance to use as a desktop computer. And now with barely two weeks after the unveiling of this spiritedly awaited Pi, Offensive security has once again announced the release of a new distro, Kali Linux for Raspberry Pi4.
Privy sources talk about the perks of this build as a gold standard with the ability to ride on the advantages of Raspberry Pi4. Owing to this release, there is an only 32-bit version available with Offensive taking a firm stand that 64-bit is also coming soon. Yet again, when you consider how this distro follows on the shelve heels of Raspberry it becomes important to note the specs of Pi4 before delving deep into the whole idea of Kali Linux for Raspberry Pi4.
Editor's Choice – Features of Raspberry Pi4
Boosted performance with a re-engineered CPU
Outputs 4K Video at 60 Hz
Powers dual-monitor
Got 3 USB ports
1,2 or 4 GB RAM slots
Two micro HDMI ports
Such features are in no way bound to a limitation as you can add to them, full kali Linux support adjoined with frame injection support and onboard Wifi monitor mode.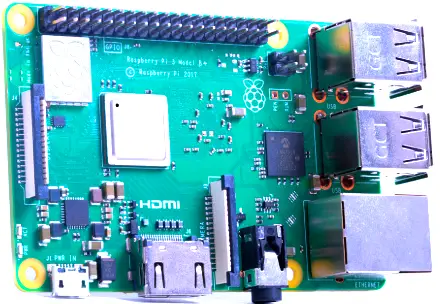 PS: Raspberry Pi4 is terrifically subject to few rough edges like poor resolution video playbacks.
Earlier after release, Kali Linux gave an update on how this new variant will benefit from Raspberry Pi4 (and vice versa) based on how this distro leverages on the features of the latter. According to the developer, Offensive Security, the installation of Kali Linux for Raspberry Pi4 is quite similar to that of its predecessor pi2 but in case you missed something, get a complete set of those instructions here:
Have a flash disk with storage size being relatively high than that of the image file
Download Kali Linux for Pi4 from the Kali Arm downloads page
Using the dd utility now map your image file to the flash disk (please choose the right storage drive to avoid formatting your hard disk) and confirm that 'xzcat kali -$version –rpi4.img.xz' is actually set to rpi4
Now depending on the size of your flash disk, the transfer may take a while
Once the dd operation is complete, proceed to boot from your plugged-in flash disk
Log in to Kali (root/ toor) and you are good to roll
Alternatively, follow kali docs and keep tuned in to their forums in a bid to learn how to set it up.
On this front, Kali Linux remains to be one of the most popular pen-testing distros currently. It also features privacy and security classifications.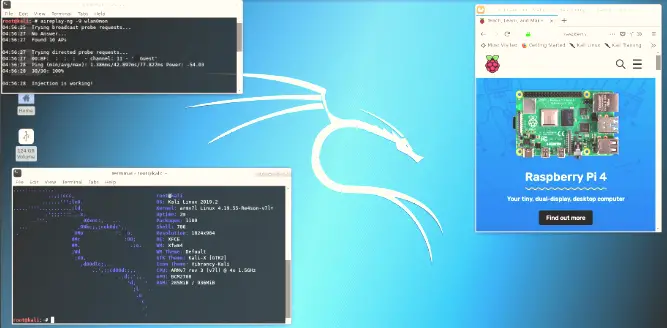 With an ocean of built-in utility tools for security advancements, Offensive maintains that Kali Linux for Raspberry Pi4 is open for further work as it is only an initial build thus promising a great future for ethical hackers.