Today I want to give you a short Yealink YHS33 Review. I am just starting to play around with Yealink hardware and this will be one of more reviews to come.
At the moment we are looking to find a reliable and cheap solution for cable bound headsets, and a product that promises both is the Yealink YHS33.
The package comes simple enough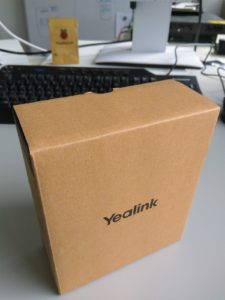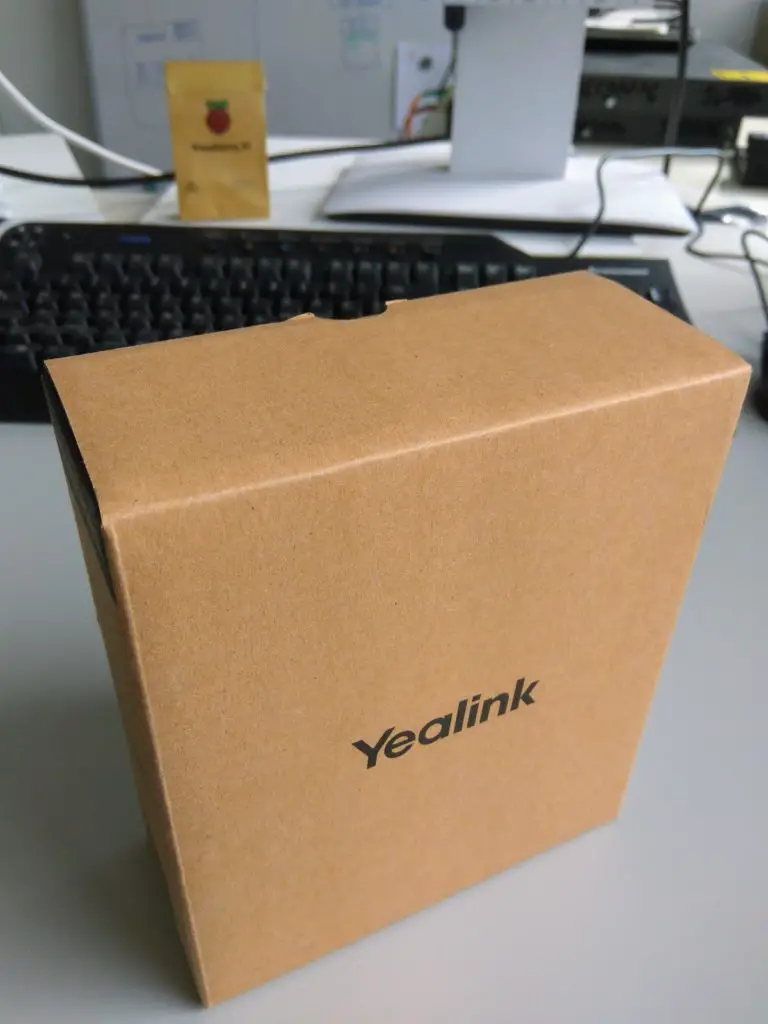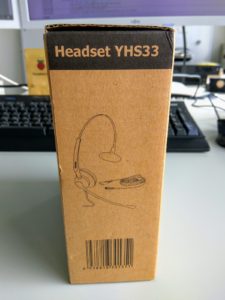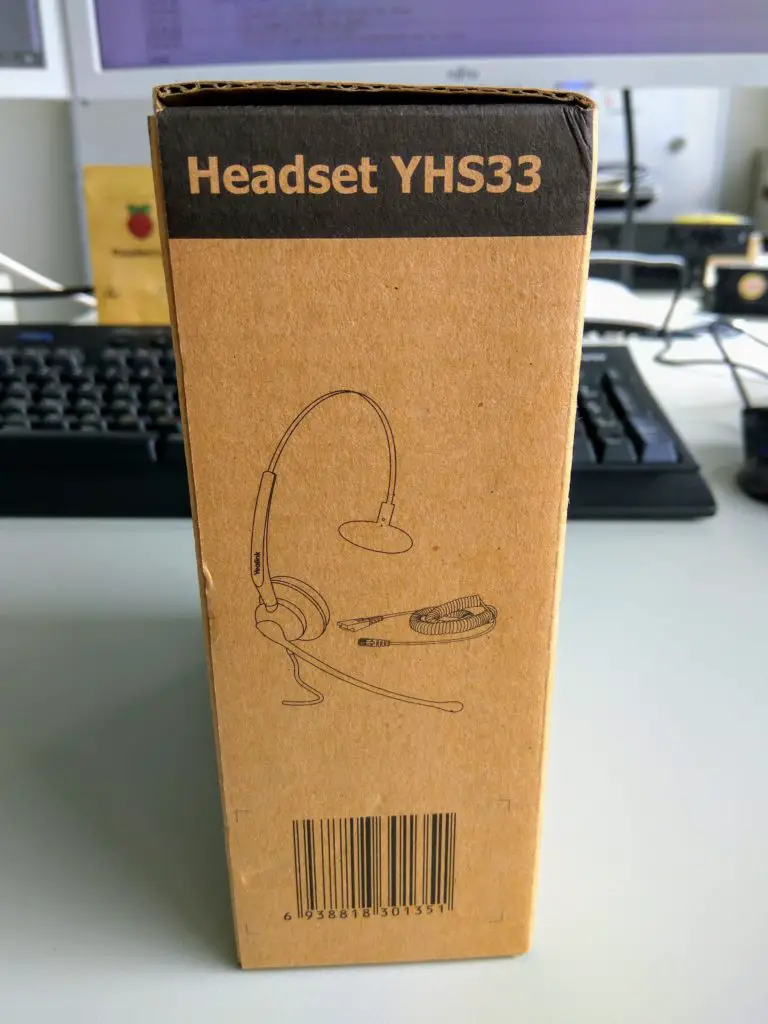 For the price point of 31$, it comes with the bare minimum of accessories, but that is expected.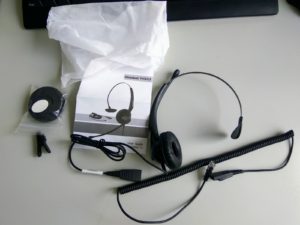 The package contains:
Quick Start Guide
Connection cable for Yealink phones
The headset itself
A clip to clip the cable to your shirt or wherever
An earpiece made of styrofoam if you don't like the leather
A self-sticking wall holder
Build Quality
3 out of 5
The headset itself feels solid enough for this price and has an overall good build quality. The microphone adjustment feels solid and stable, doesn't give me the impression it will loosen any time soon.
The earpiece detaches fairly easy but is also easy to re-attach.
The spare styrofoam piece is nothing that I would like to put in my ear.
Comfort
2 out of 5
Well, what should I say? The piece costs 31$. You just have 1 earpiece and a metal holder going around your head. The plastic piece on the other side of the speaker is not padded, so I imagine discomfort from wearing it over longer periods of time. It is soft plastic that bends easy, but still, no padding.
The "leather" earpiece feels fine on the ear and is suitable for longer wearing.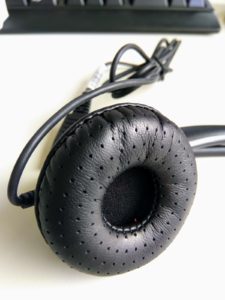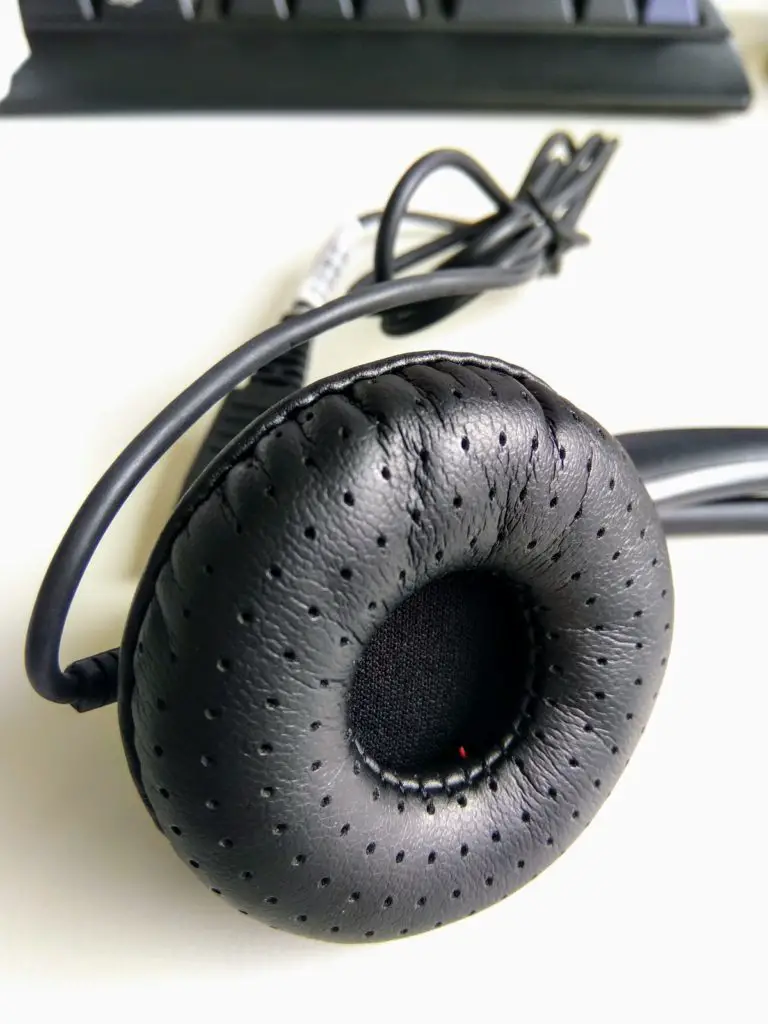 Accessories
2 out of 5
Same goes here, low price point, nothing spectacular to expect.
Comes with a spare earpiece, shirt cable holder, and wall holder. Nothing much to say about it, the wall holder does its job.
Ease of use
5 out of 5
It doesn't get any easier than this. You connect the cable to the side of your Yealink or whatever phone you use and there you go. Plug and Play.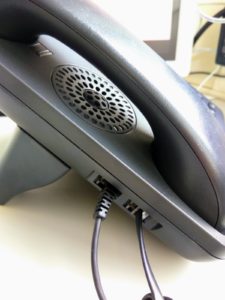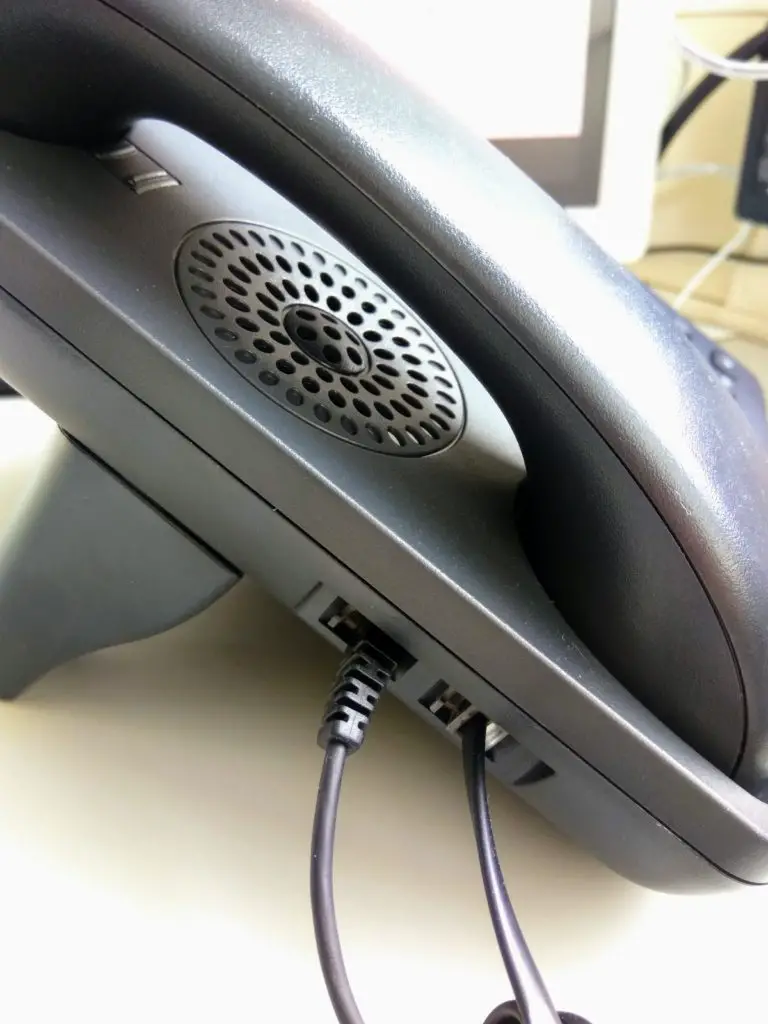 Audio quality
4 out of 5
The audio quality for a headset of this price point is more than satisfying. The microphone picks up your voice nicely and doesn't transmit much background noise. You can hear the opposite side very clear if you got the speaker positioned right.
Conclusion
Overall rating: 3 out of 5
If you search for a cheap and solid headset, this is your choice. If you need to spend long periods of time talking on the phone with somebody on a regular basis, this is not for you. Go for something more comfortable.
For the occasional tech support call for around max 30 minutes, it's perfectly fine.
If this review was helpful for you, please consider buying via my affiliate links. It helps me keep reviews coming and cost you zero money extra.
Yealink YHS33 on Amazon
[amazon_link asins='B06VV1XY5W,B06XXNBTFH,B06XX7T2M9,B06XXF28JN' template='ProductGrid' store='ceos3c666-20' marketplace='US' link_id='26dc279b-2679-11e7-87fd-47ec3278748f']