A quick walk-through on how to transfer XRP to a Ledger Nano S. Some of you had problems transferring Ripple to your Ledger, so I decided to make a really short tutorial on it.
It's a bit different with Ripple to transfer it, instead of having a Hex Code like most currencies, Ripple uses a different kind of address and it also works with Labels and Tags. That might be confusing to some of you so let's clarify things a bit.
In this example we Transfer XRP from Binance to a Ledger Nano S.
If you don't have a Ledger yet, I recommend buying one from their website directly, as it is overpriced on Amazon. You can use the link above to buy it.
Table of Contents
1. Install Ledger Live Manager
First, you need to download and install the official Ledger Live App from the Ledger website.
After downloading and installing it, open Ledger Live. You will probably get asked to unlock your Ledger with a PIN and if you haven't used your Ledger in a while, you might need to update it's firmware. Always make sure your Ledger is up-to-date before doing any transfers!
Once all that is done, click on Accounts and on Add account.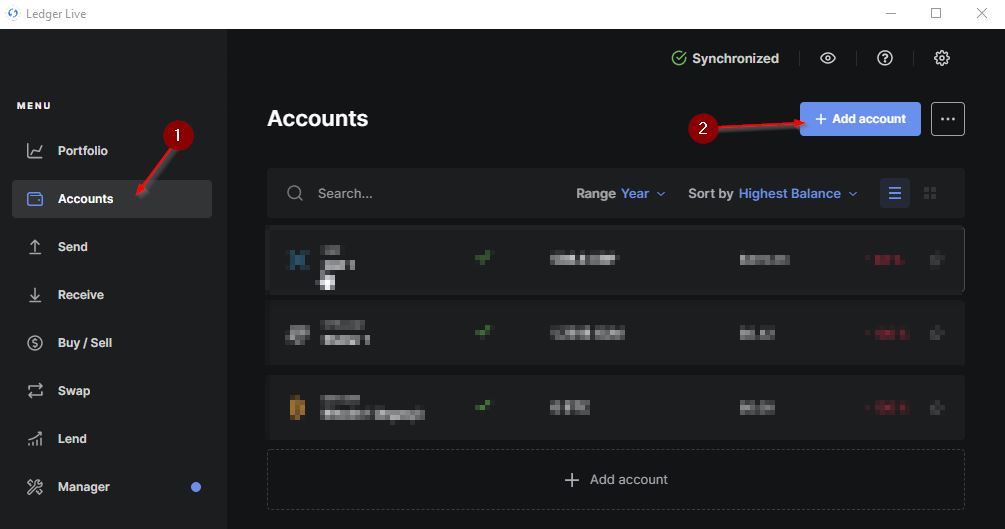 1.1 Activating the XRP Account
Type "XRP" in the search field and click on it.
Follow through the steps until the account is added.
1.2 Getting our XRP Address
Now we need to get our XRP address. So head to Accounts -> Click on XRP -> Click on Receive.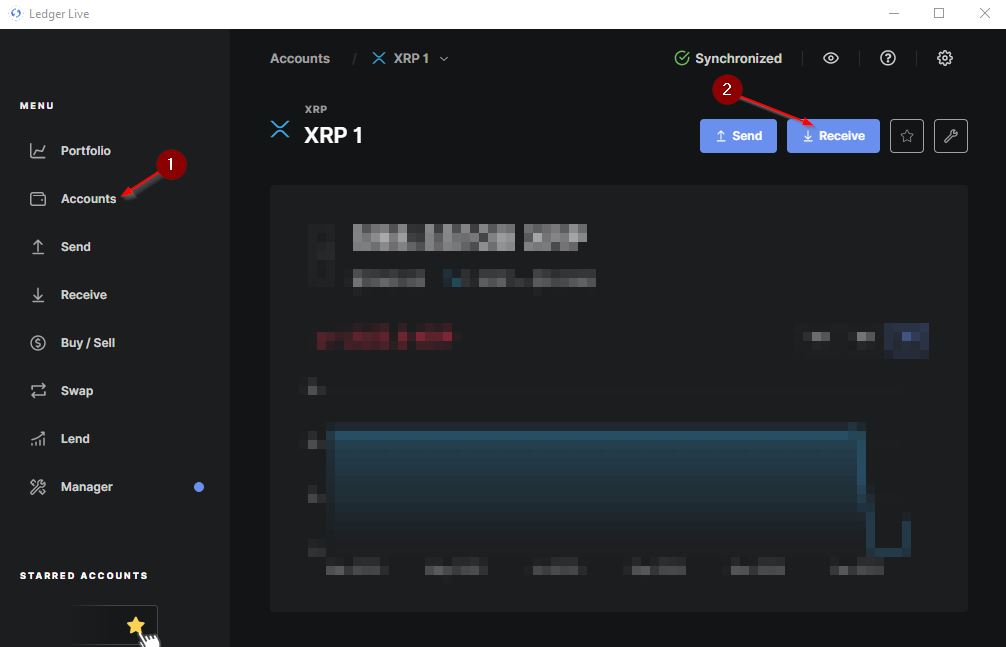 Once you are there, make sure your Ledger is unlocked, select your XRP account and hit continue. You will be presented with your XRP wallet address which you can copy. You need to verify the address on your Ledger and approve it. Save your address, we need it in the next step. Your address won't change anymore after approving it.
2. Transfer XRP to a Ledger Nano S
Log in to the exchange where you Ripple resides. For this example we use Binance.
You can check out my guide on how to buy Ripple on Binance if you need help, too.
Navigate to Wallet -> Overview
Next click on Withdraw next to Overview on the top right corner.

2.1 Withdrawing XRP to the Ledger
Now you need to select XRP as the coin of choice and enter your Ledger's XRP address that we have copied earlier in the "Recipient's XRP Address" field. For Transfer Network choose XRP and choose the amount you want to send. You can leave the Tag field empty and ignore the Tag Warning. You don't need a Tag to send XRP to your Ledger as their official documentation states.
Now, I highly recommend to first SEND A SMALL AMOUNT to make sure that it arrives correctly. Because of XRP's low fees that's not a problem. The minimum amount is usually 22XRP. Once they arrive safely, you can send the rest.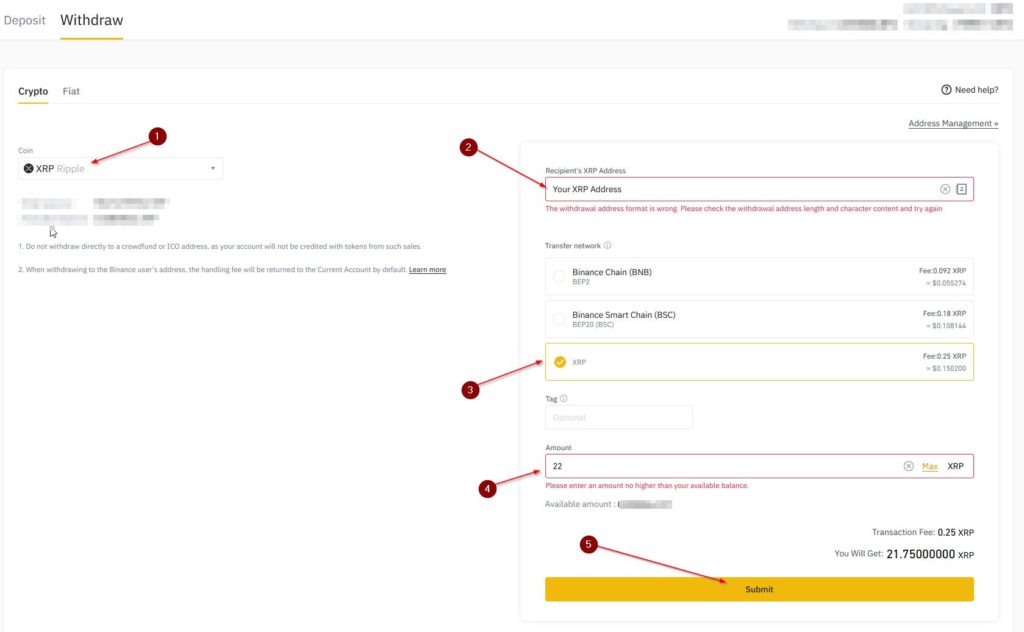 Once you hit Submit, you get a warning that the tag is missing. As of February 2021, the official Ledger documentation states there is no need for a tag. In doubt always double check it. You will probably need to verify the withdrawal by entering your 2FA Codes.
It usually takes around 10 Minutes until the XRP arrives on your Ledger. Just press the "Synchronized" button on top of your Ledger Live every couple of minutes to make sure it's up to date.
Conclusion
That is how to transfer XRP to a Ledger Nano S in 2021. It is super easy nowadays and a straight-forward process. Happy investing!