You are probably here because of the recent news. Reddit's popular WallStreetBets Subreddit has a new target: Ripple (XRP). Someone has created a post to push Ripple and created a Telegram group. The Telegram group reached 50.000 members just minutes after the launch. A few hours later it has reached the maximum of 200.000 people. That means, there are well over 500.000 people involved in this now. This is the best time to buy Ripple, and I show you exactly how to buy Ripple in February 2021 in the easiest possible way! This guide is as up to date as it gets.
We'll use the Binance Exchange in this tutorial. I have been using Binance since 2016 and found it to be the most reliable platform I have used so far.
1. Create a Binance account
Go to the Binance Website and create an account.
After you created your Binance account, the first thing you should do is to enable 2 Factor Authentication using Google Authenticator. You can set that up by clicking on your account settings. I highly recommend you do this FIRST.
2. How to buy Ripple
The easiest way to buy Ripple is probably using your Credit Card. Other options are Bank Deposit, P2P Trading and Third-party Payment with Paxos.
Click on Buy Crypto -> Credit/Debit Card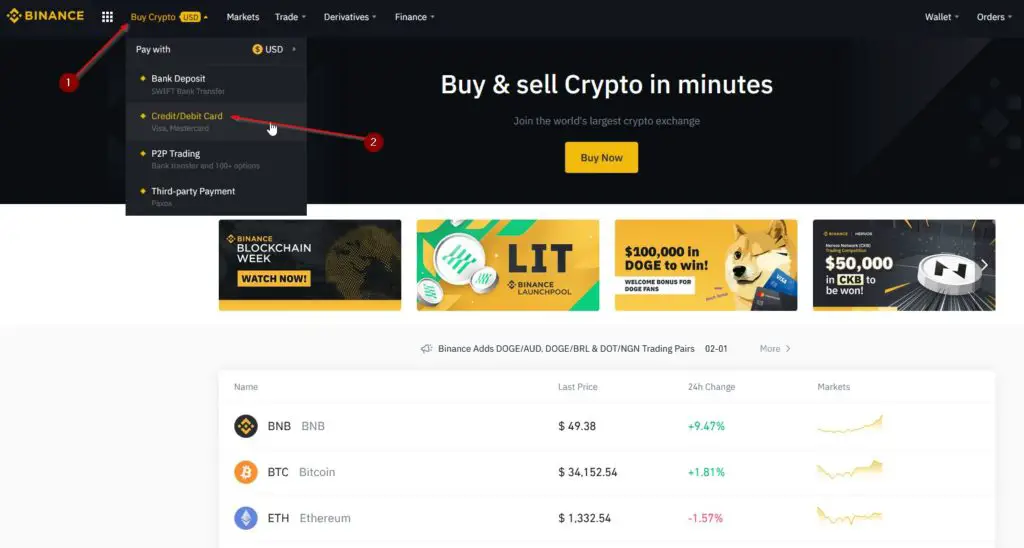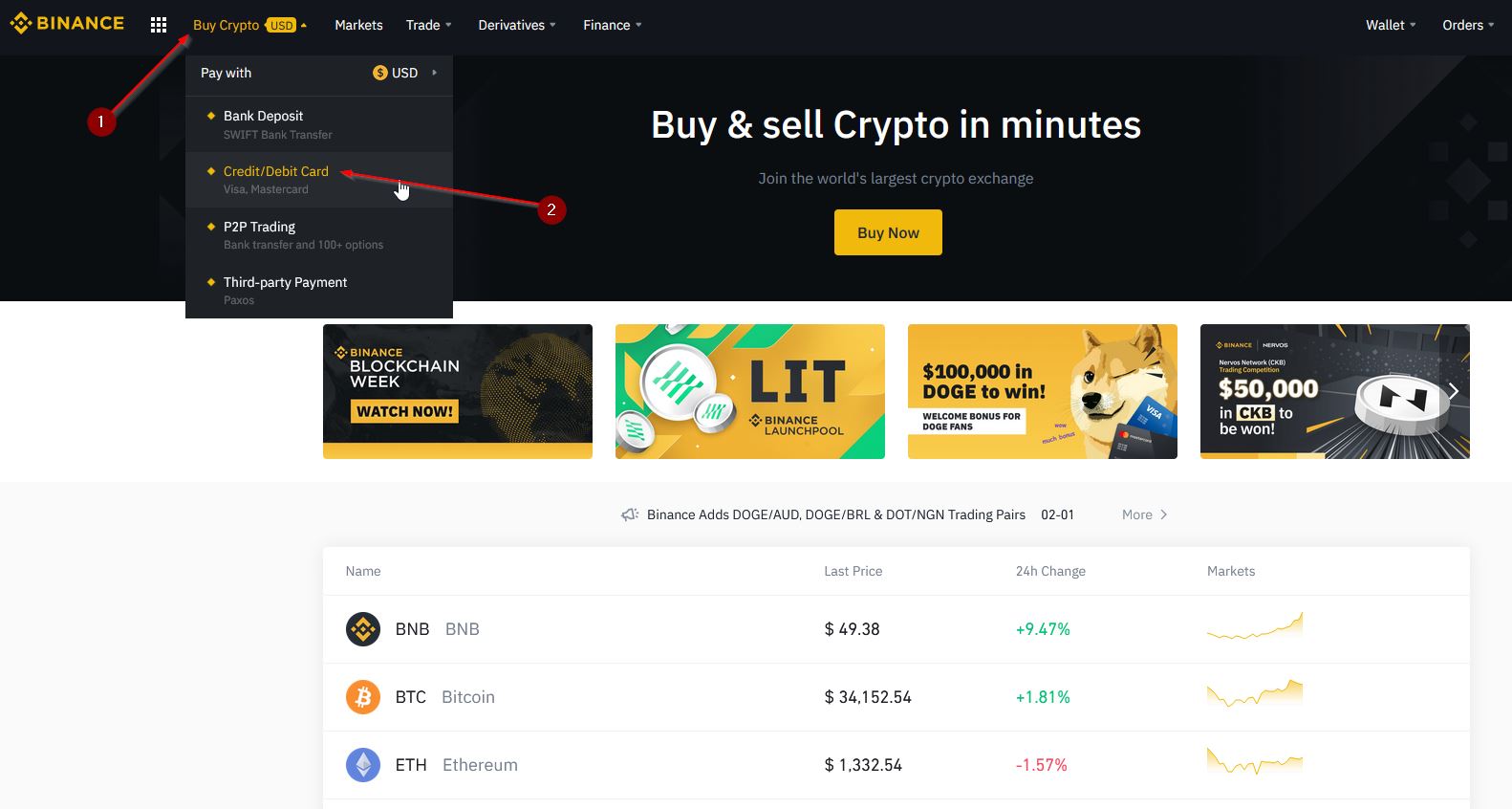 Once you are there, you can directly buy Ripple.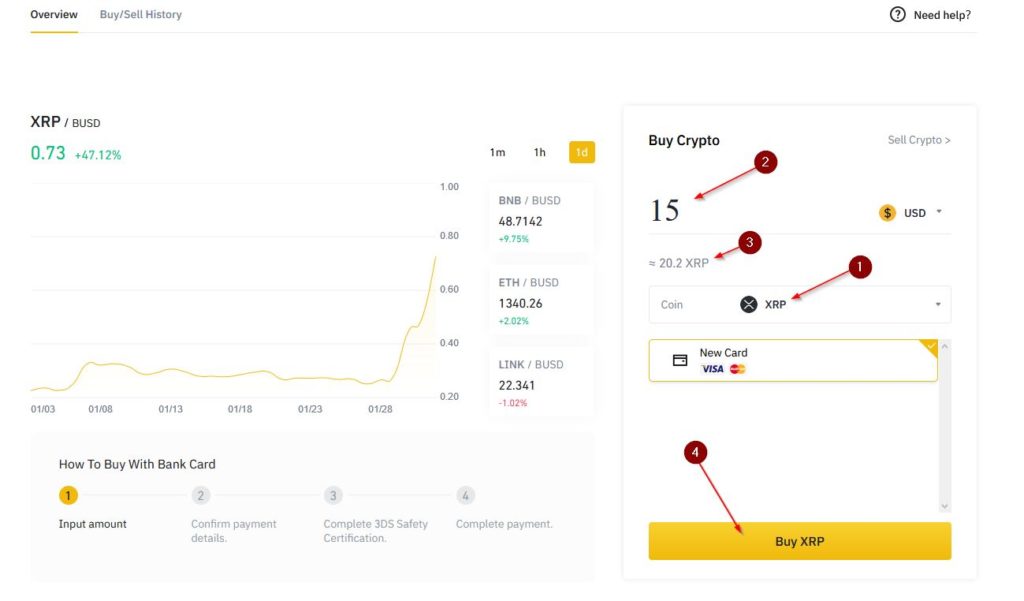 Let's break down the steps:
Select XRP as the coin
Choose a USD Value you want to purchase for
Check how much Ripple you get for it
Click Buy XRP
And once you hit Buy XRP, you can count yourself to a proud owner of Ripple!
3. Transfering your Ripple to a Ledger Nano S
Follow my other guide on how to transfer Ripple to a Ledger Nano S if you want to transfer your Ripple to an offline wallet.
I highly recommend using a Ledger Nano S to store your Crypto assets on a safety device.
Use this link to buy it directly from their website. Don't buy it from Amazon, it's mostly overpriced.
Invest responsibly, and remember, ceos3c is not responsible for any lost funds or errors on your side.
Conclusion
This is by far the easiest way on how to buy Ripple as of February 1, 2021 I have found. Gladly today it is very easy to buy cryptocurrencies compared to a few years ago.
I hope this guide was helpful to learn how to buy Ripple. May the investment gods be good to you!