Out of very popular request, a quick tutorial on how to create an Ethereum wallet using MyEtherWallet.
Cryptocurrencies are more popular than ever since Bitcoin cracked the 10000,- USD mark a couple days ago. Many of you asked me for a tutorial on how to create an Ethereum wallet, so here you have it.
1. Disclaimer
The most important thing first: If you plan to invest more than a week's worth of salary, invest in a Hardware Wallet! I personally like them and recommend the Ledger Nano S.
Also, I am not responsible for any errors you encounter or in case you lose money because you do a mistake or lose your wallet.
2. Backup your wallet!
With MyEtherWallet, we will create a file that you will store on a USB stick, offline. DO NOT and I repeat, DO NOT store your wallet file on the Cloud. Never.
I recommend you copy your wallet file on at least 3 USB sticks that are stored in different locations.
If you lose your wallet file, your money is lost.
Alright, enough warnings, let's go.
3. Securing your browser
You probably heard of stolen crypto before. To avoid this, follow a couple of simple rules:
Use uBlock Origins as an Adblocker (But disable it for ceos3c.com ! 🙂 ) https://goo.gl/kdqPoe
Use the EtherAddressLookup extension to verify your wallet links https://goo.gl/f1qWg2
ALWAYS check your links if you are not on some phishing site
NEVER click on links someone on Reddit or elsewhere sends you regarding crypto.
Use common sense
4. Creating your EtherWallet
Alright, head over to https://www.myetherwallet.com/ and first READ (yes, do read it) through their warnings.
After that is done, create a safe password and enter it. I recommend using KeePass to store your passwords.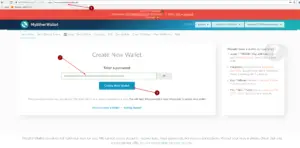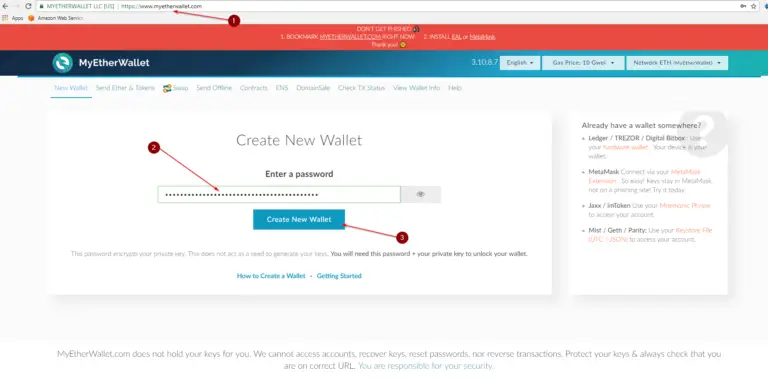 Next, you click on Download Keystore File and save it on MULTIPLE USB DRIVES. DO NOT LOSE THIS FILE! Your money will be lost if you do.
Click on I understand. Continue.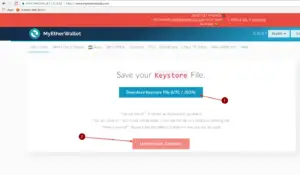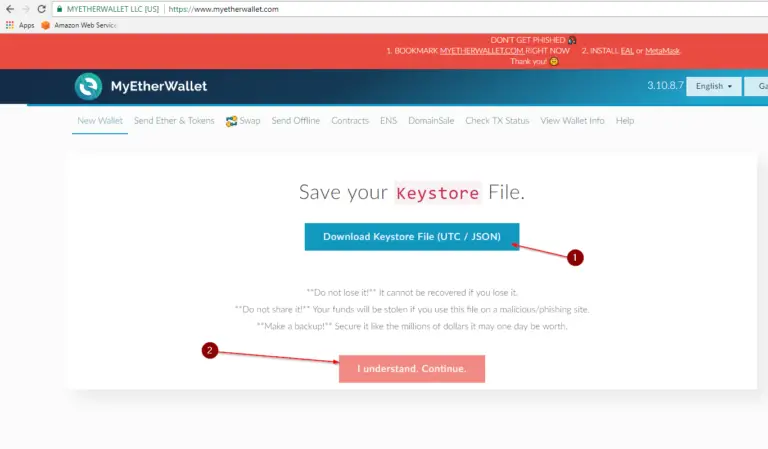 Next print your Paper Wallet. Do actually print it.
Your Private Key is written on it. Do not store your private key on your computer or in the cloud.
Print it or hand write it down multiple times to avoid typos.
5. Accessing your wallet
To unlock your Wallet select Keystore / JSON File and select the Wallet File from your USB drive.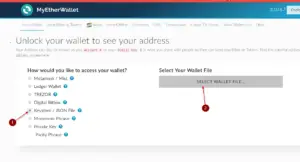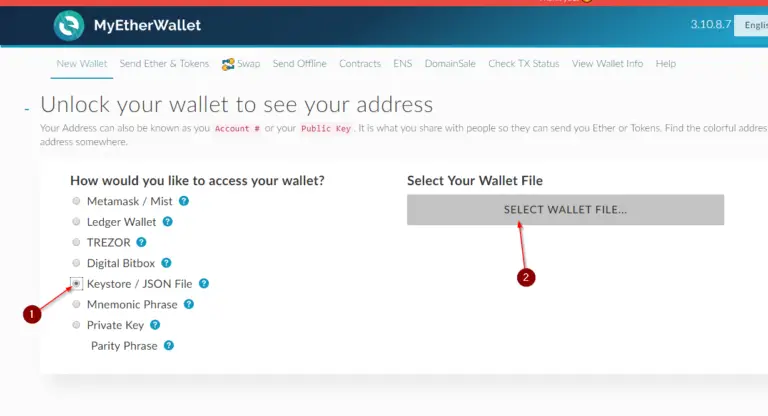 Enter your password an click Unlock.
Now at 1, you can see YOUR Account Address. If you want to send money to your wallet, this is the address you need to send it to, from your favorite exchange like Coinbase
At 2 is the address you need to enter when you want to SEND money to someone else.
And that's how easy it is. Please just don't lose your wallet.
Happy investing!
The safest and easiest exchange for beginners:
Coinbase (Activate 2 Factor Authentication!!!)
https://www.youtube.com/watch?v=bEzbaJbH2fs&t=38s
*Some of these links may be affiliate links, meaning if you click and purchase something,
I may receive a small commission at no additional cost to you. I only recommend companies and products I personally use,
and any commissions help to pay for content creation. Thanks!
* This article is no legal, financial or investment advice and any action taken is at the user's own discretion and
of their own responsibility. No loss or blame is accountable to the writer of this article. He is free from liability.