Alright, Cardano (ADA) is next on the list of your favorite coins, so let's quickly check how to buy Cardano (ADA)!
I'm going to make it easy for you and show you step-by-step how to buy Cardano (ADA) – The easy way!
1. Creating a Coinbase Account
To buy Cardano, you first need to get some Ethereum. The easiest way to do this is by creating a Coinbase Account, if you use this link to sign up, you also get free 10$ worth of Bitcoin directly on your newly created Coinbase Account! If you don't have a Coinbase Account yet, you can follow my Previous Tutorial on how to create one!
After you are done with this, we create a Binance Account to buy our Cardano.
2. Creating a Binance Account
I found Binance to be the easiest way for me to buy a currency. Their website performs well, the registration process is quick and easy.
After you have created your Account, the first thing you want to do is to enable 2 Factor Authentication as well.
To do this, simply click on your Account Settings and Enable Google Authenticator or SMS Authenticator.
Download Google Authenticator to your phone, scan the QR code and you are set.
3. Sending Ethereum from Coinbase to Binance
After you followed my previous Guide on How to buy Ethereum, it's time to send it from Coinbase to Binance.
Navigate to Funds / Deposits Withdrawals: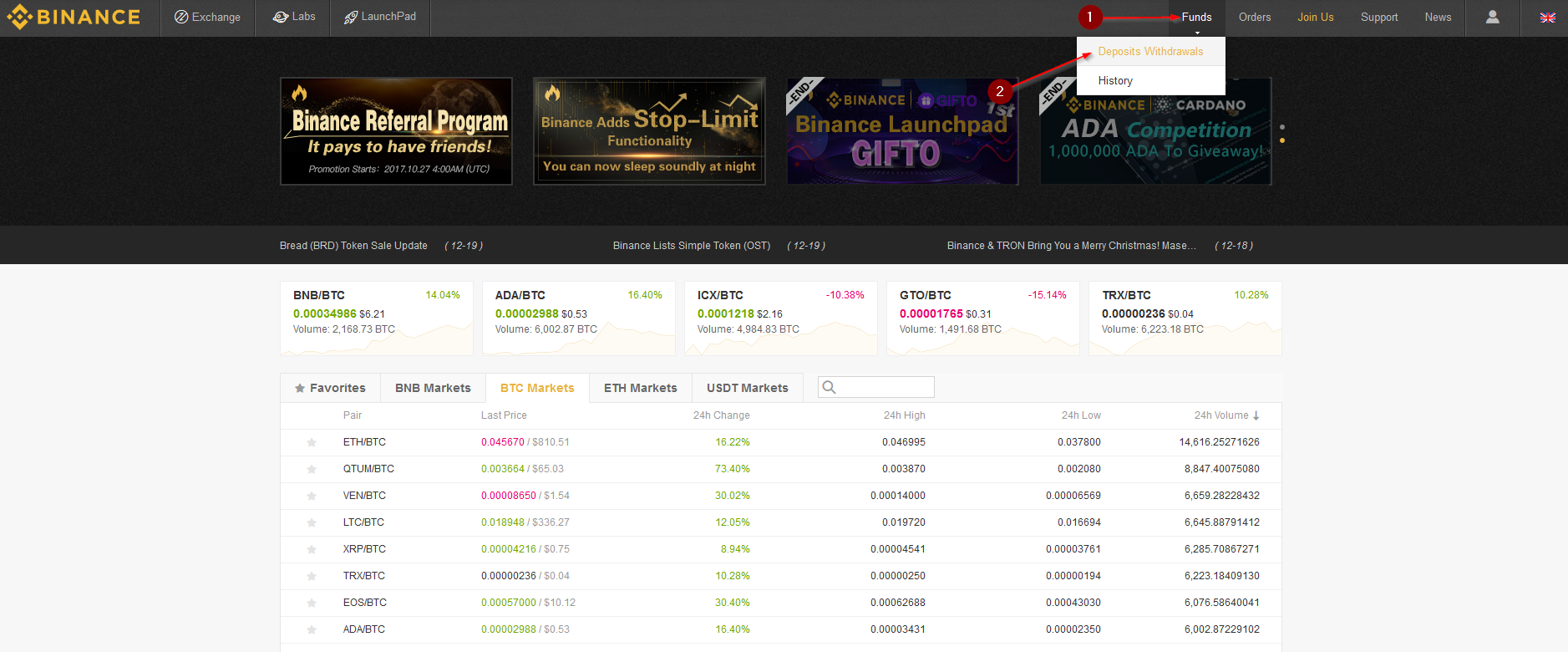 Now simply type ETH or BTC, depending on what currency you bought on Coinbase, into the search field and click on Deposit on the right side:

Once you click on Deposit, you will see your ETH address. Copy it by clicking on the Copy sign next to it:
Now you need to head back to Coinbase and send your Ethereum to this address. The process on Coinbase is self-explanatory.
Now you got to wait a while until your transaction is finished.
4. Buying Cardano (ADA)
Now it's time to buy some of your Cardano.
On the upper left corner click on Exchange and select Basic: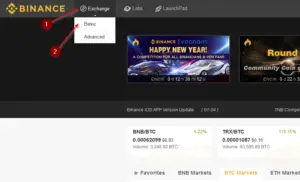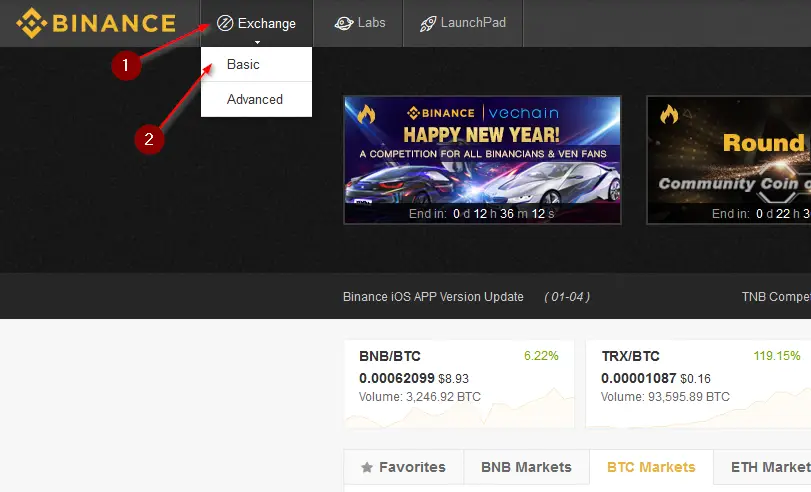 Now don't be scared of the view, I'll guide you through 🙂
You will end up here: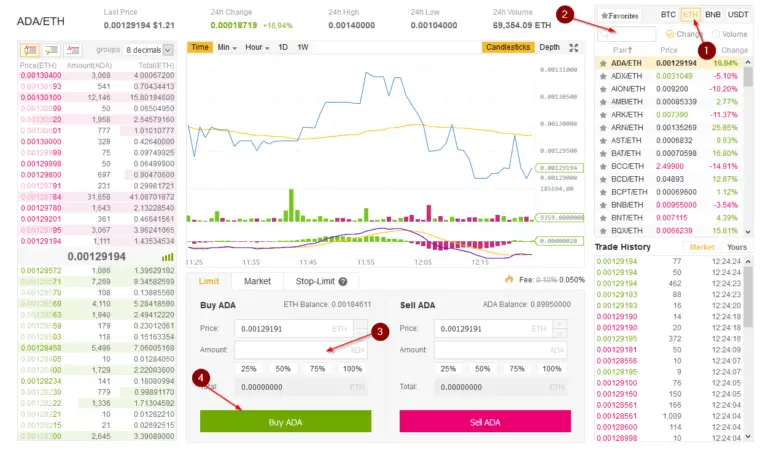 Alright, I have numbers for you to follow through let's start with the first:
Select the ETH trading pair
Enter ADA in the search field or simply select it by clicking on it
Enter the Amount of Cardano you want to buy (or select MAX after clicking in the field, to use all your ETH for the purchase)
Click on Buy ADA and wait for your order to be filled
After clicking on the ADA/ETH trading pair, the latest market price will automatically be filled in the Price Window. You can update the price by clicking on the trading pair again.
And there you have it, the first Cardano is yours. Doesn't get any easier than that.
I highly recommend a Ledger Nano S to store your coins. If you want to buy one, I recommend it buying it directly from their website, as they are sold way overpriced on Amazon through resellers. Cardano support is supposed to be added soon.
*Some of these links may be affiliate links, meaning if you click and purchase something,
I may receive a small commission at no additional cost to you. I only recommend companies and products I personally use,
and any commissions help to pay for content creation. Thanks! *
* This article is no legal, financial or investment advice and any action taken is at the user's own discretion and
of their own responsibility. No loss or blame is accountable to the writer of this article. He is free from liability.